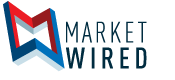 Four Winds Interactive Launches a New Player For Chromebox and Joins Google for Work Partner Program
The New Content Player(TM) for Chrome(TM) Provides Customers With a Hardware Option That Uses Many Features of Google's Chrome Operating System
/EINPresswire.com/ -- DENVER, CO--(Marketwired - March 16, 2016) -  Four Winds Interactive (FWI) today announced it has officially joined the Google for Work Partner Program, and offers a new Chromebox™ player for use with Chrome OS.
FWI's enterprise visual communications platform delivers content to over 500,000 screens for thousands of clients worldwide. The Content Player for Chrome OS is a welcome addition to the current solutions, and provides opportunities for future business applications. The launch of the new content player will provide the reliability and security of Google's Chrome OS environment to screens across every industry. FWI's inclusion in the Google for Work Partner Program offers enterprise customers the power of FWI's enterprise Visual Communications Player combined with the option of using Google Chromeboxes.
"The demand by enterprise customers for Google Chromebox is significant and growing quickly. We think many of our existing and prospective customers are going to love our new Chromebox Player option," said David Levin, Four Winds Interactive CEO.
The Four Winds Interactive enterprise visual communication platform is a scalable solution that provides easy content management storage and deployment functionality as well as extensive network monitoring capabilities. The FWI Content Player for Chrome is designed for Chromebox and delivers rich dynamic HTML5 content, automatic updates, and can be seamlessly integrated into existing networks using FWI's platform. The app that runs the display is easily downloaded from the Chrome Web Store and operates in the Chrome OS sandbox environment, and can be centrally deployed and managed via Chrome Device Management.
Copyright © 2016 Four Winds Interactive LLC. All rights reserved. Chrome, Chromebox, Google, and Google Chrome are trademarks of Google Inc. All other trademarks set forth in this documentation are the property of Four Winds Interactive LLC. All documentation and any other material supplied in this response remain the exclusive property of Four Winds Interactive LLC. Any use or copying of such materials without specific authorization from Four Winds Interactive LLC is prohibited.
About Four Winds Interactive
Founded in 2005, FWI has quickly become recognized as an industry-leader for enterprise Visual Communications software. FWI's functionality makes it easy to create a powerful communications tool that solves wayfinding challenges, enhances safety, increases sales, improves guest experiences and much more. FWI is based in Denver, Colorado with additional offices in Dubai, Hong Kong, Mexico and the United Kingdom.
For more information, visit www.fourwindsinteractive.com
Media Contact:
Jill Petersen
GroundFloor Media for Four Winds Interactive
jpetersen@groundfloormedia.com
M: 206-683-5225