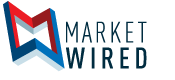 eTERA Consulting Welcomes Cadence Legal as New All1ance One Partner
Partnership to Expand Joint EDRM Capabilities and Key Legal Industry Relationships
/EINPresswire.com/ -- WASHINGTON, DC--(Marketwired - March 16, 2016) - eTERA Consulting, an internationally recognized and award-winning leader in data and technology management, today announced that Cadence Legal has joined the company's highly successful All1ance One Partner Program. Established in 2012, the All1ance One Partner Program provides businesses and individuals with the opportunity to expand their book of business and increase revenue by offering their clients a full range of eDiscovery services throughout the Electronic Discovery Reference Model (EDRM).
"We are truly excited to work with eTERA to expand our service offerings to deliver the most comprehensive suite of eDiscovery services available in the industry," said Garnett Lee, President and CEO at Cadence Legal. "After carefully evaluating different options for bringing eDiscovery tools and services in house, we determined that eTERA would provide the right blend of expertise with a concern for maintaining our strong client centric focus."
"As a reselling All1ance One Partner, Cadence Legal will provide added value to their client base by offering eTERA's eDiscovery solutions, particularly forensics collections, reporting and analytics and managed review," said Mary McGinness, All1ance One Manager at eTERA. "With extensive experience in the litigation and trial consulting space, Garnett is a perfect partner for eTERA. He has demonstrated his passion for serving his clients by ensuring he has access to end-to-end eDiscovery solutions, on top of his existing menu of services. We are honored that Garnett and the Cadence Legal team chose to partner with eTERA and look forward to a long-lasting and successful working relationship."
eTERA Consulting's All1ance One Partner Program offers two partnership categories including Connectors (referrals) and Associates (resellers). The All1ance One Partner Program helps eTERA's partners maximize their revenue potential across the EDRM. For more information about becoming an eTERA Consulting All1ance One Partner, please contact Mary McGinness at all1anceone@eteraconsulting.com.
About eTERA Consulting
Founded in 2004, eTERA Consulting is an international, award-winning organization selected by clients to help solve the challenges of complex, big data projects in the areas of information governance, investigations, litigation, regulatory compliance, and security breach response. Built by the clients, for the clients™, eTERA provides customized data management solutions and services to Fortune 500 companies and the Am Law 100 at the intersection where legal, data analytics, security, and information technology meet. eTERA's experienced subject matter experts ensure client engagement success by using best practices, leading technologies, and proven project management methodologies combined with exceptional client service. Having passed the most stringent security audits, eTERA is trusted by the world's largest insurance, financial services, pharmaceutical, and energy companies. eTERA was selected by the Legal Times in 2014 and 2015 as the Best End-to-End Litigation Consulting Firm and by the National Law Journal as the nation's top End-to-End eDiscovery Company for five consecutive years. Headquartered in Washington DC, eTERA maintains offices in Chicago, Brussels, London, and Paris.
About Cadence Legal
Cadence Legal provides high level eDiscovery and trial support consulting services for law firms throughout the entire litigation lifecycle. Cadence Legal evolved from BigLaw litigation support that guided hundreds of attorneys and legal teams on the implementation of efficient best practices on eDiscovery and trial support. Today, that experience is the foundation for a hybrid litigation support consulting company piloted by a highly experienced and talented team of consultants and strategic partners. More than 10,000 sales appointments and leads are generated annually for the company's clients. Cadence Legal is changing the industry in a better direction that leverages BigLaw industry best practices, business intelligence and technology to derive a hybrid model that is both experienced and quick to adapt. The collective impact to the client is a more efficient path through the eDiscovery lifecycle while keeping the bottom line as a priority. For more information, visit Cadence Legal's website: http://cadencelegal.co/.
Cassey Elder
(202) 769-6080
marketing@eteraconsulting.com