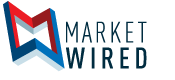 VMTurbo Enhances Private Cloud Control with vRA Integration in VMTurbo 5.5
Integrations with vRA and IBM PowerVM as Well as New Cross Anything Migration Extend Control of Any Workload on Any Cloud
/EINPresswire.com/ -- BOSTON, MA--(Marketwired - March 16, 2016) - VMTurbo, the only application performance control platform, today announced turnkey integration with VMware vRealize Automation in its latest release, VMTurbo 5.5. This release continues to expand VMTurbo's control, extending support and control for IBM PowerVM, as well as fully automated public cloud migration capabilities.
"Intelligent workload management is a crucial component to the success of nearly every IT initiative, from managing a diverse infrastructure to deploying multi- and hybrid cloud solutions," said Shmuel Kliger, President and Founder of VMTurbo. "We continue to add data center entities to our market-based algorithm, transforming a whole new set of infrastructure into an available pool of resources. This release extends our mission to provide control for any workload, across any cloud, any time, anywhere."
The latest release offers integration with VMware vRealize Automation, commonly used for private cloud management. VMTurbo adds real-time intelligent placement decisions for vRA based on understanding of application workload demand and the available resources. Equipped with these fully automatable decisions, vRA users gain greater control of their environment and are able to mitigate the performance risks typically introduced with self-service portals, all while making the most efficient use of the available infrastructure.
The release also extends control to support IBM PowerVM, the virtualization solution for IBM POWER™ servers. VMTurbo is the first solution capable of demand-based workload management in IBM POWER™ environments. This integration provides users managing mixed server environments, with both x86 and POWER servers, the ability to automate all workload sizing and placement decisions and assure the performance on any application
Key benefits of VMTurbo 5.5 include:
Integration with VMware vRealize Automation for smarter placement decisions
Extension of control for IBM PowerVM to assure performance of any workload
Introduction of "Cross Anything Migration," enabling users to migrate workloads from private to public clouds or to different hypervisors, fully automated
Enhanced remote planning, enabling users to run more plans simultaneously in multiple instances of VMTurbo
New dashboards enable a clearer understanding of the decisions VMTurbo makes and the impact to application performance and infrastructure efficiency
For a deeper understanding of the new release, read this blog post.
"Automation and orchestration are a major focus for enterprise IT across industries as they plan for and deploy hybrid cloud solutions, but automation without intelligence is just as dangerous as manual system management," said Geeta Sachdev, CMO, VMTurbo. "With each release, VMTurbo continues to expand it's real-time application performance control, bringing Intelligent Workload Management to Private Cloud solutions like VMware's vRA and beyond, guaranteeing performance and efficiency in every area of the data center."
On March 28, 2015, VMTurbo will be hosting a live webinar on the launch of Operations Manager 5.5. To learn more, register for the webinar.
About VMTurbo
VMTurbo's Application Performance Control system is trusted by over 1300 enterprises to guarantee Quality of Service for any application while maximizing resource utilization in cloud and virtualized environments, including OpenStack. VMTurbo's patented decision-engine technology dynamically analyzes workload demand and automatically matches it to infrastructure supply, taking into consideration application priority and any business or technical constraint.
The VMTurbo platform first launched in August 2010, with users including many of the world's leading financial institutions, social and e-commerce sites, carriers and service providers. Using VMTurbo, our customers, including PNC, Travelport and Thomson Reuters, assure that applications get the resources they need to operate reliably, while utilizing their most valuable infrastructure and human resources most efficiently. To learn more, visit vmturbo.com.
Media Contacts:

Eric Senunas
617.669.3676
Eric.senunas@vmturbo.com

Catherine Kellogg
781.418.5280
Catherine.Kellogg@vmturbo.com