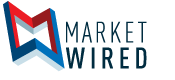 Widen Media Collective Named "Leader" in G2 Crowd Grid(SM) for Digital Asset Management
Widen Earns Highest "Satisfaction" Rating and Top "G2 Score" Among 21 DAM Vendors
/EINPresswire.com/ -- MADISON, WI--(Marketwired - March 16, 2016) - Widen Enterprises, a leading provider of digital asset management (DAM) software, has been named a "Leader" in the G2 Crowd Grid(SM) for Digital Asset Management | Spring 2016. Widen Media Collective and 20 other DAM vendors were ranked by customer satisfaction (based on user reviews) and market presence (based on market share, vendor size, and social impact). This was the first G2 Crowd report in which any DAM vendors earned the title "Leader."
The G2 Crowd Grid(SM) represents the democratic voice of real software users, rather than the subjective opinion of one analyst. G2 Crowd rates digital asset management products algorithmically based on data sourced from product reviews shared by G2 Crowd users and data aggregated from online sources and social networks. Technology buyers can use the Grid(SM) to help them quickly select the best digital asset management product for their business and to find peers with similar experiences.
With 96 user reviews, Widen Media Collective received a higher volume of reviews than any other DAM vendor. The platform earned a Satisfaction score of 98, besting the other Leader by 18 points. In addition, Widen earned an overall G2 Score of 74, nine points ahead of the nearest competitor. G2 Crowd notes that Widen moved from a High Performer in Spring 2015 to a Leader in Spring 2016 because its market presence increased by 15 points.
"G2 Crowd's recent digital asset management report features Widen Media Collective as the highest rated product on the grid," said Marty Duffy, director of research for G2 Crowd. "Verified user-reviews report that Widen provides helpful, responsive and prompt customer support, which is reflected in their high satisfaction scores in the Spring 2016 report. These users also identified the search functionality and ease of sharing assets as highlights of the product."
"We're grateful to our customers for sharing the Widen experience, and we thank G2 Crowd for organizing this review of the digital asset management market," said Matthew Gonnering, CEO of Widen. "Widen has been taking care of customers since 1948."
To view the G2 Crowd Grid(SM) for Digital Asset Management | Spring 2016, visit http://go.widen.com/G2DAMreport16.
Learn more about Widen Enterprises at http://www.widen.com.
About Widen
Widen is a content technology company that powers the content that builds your brand. Leveraging cloud-based resources, Widen delivers configurable, scalable, and cost-effective digital asset management solutions to help you easily store, search and share your digital content. Organizations of all sizes use Widen's SaaS DAM solution, the Media Collective, to streamline their marketing and creative workflows and make their content work harder. Widen is trusted by hundreds of thousands of users around the world at organizations like LG, Roche, Trek, Cornell University, New Orleans Tourism Marketing, The Atlanta Falcons, Red Gold Tomatoes, Electrolux, and Yankee Candle. To learn more about Widen, go to http://www.widen.com.
About G2 Crowd, Inc.
G2 Crowd, the world's leading business software review platform, leverages more than 60,000 user reviews to drive better purchasing decisions. Technology buyers, investors, and analysts use the site to compare and select the best software based on peer reviews and synthesized social data. Co-founded by the founder and former executives from SaaS leader,​ BigMachines,​ and backed by roughly $12 million in capital, G2 Crowd aims to bring authenticity and transparency to business technology research. For more information, go to G2Crowd.com.
Jake Athey
Marketing Director
Widen
608-443-5472
jathey@widen.com