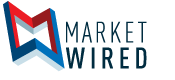 World's Largest Gaming Center Bets on World Class Engagement Solutions From Avaya
Four out of Six Casino Operators in Macau Deploy Avaya Solutions to Provide First-Class Guest Services, Improve Operations, and Reduce Costs
/EINPresswire.com/ -- MACAU, CHINA -- (Marketwired) -- 03/16/16 -- Casino operators in Macau, the world's largest gaming center, face unprecedented challenges to create the unparalleled guest experience their clientele expects. In a bid to modernize their services to deliver the consummate experience, produce new revenue streams, and enhance operational efficiency, four out of the six casino operators in Macau are tapping Avaya, a global leader in business communications software, systems and services, to drive their digital transformation strategies.
While gaming is still the pillar industry of Macau -- the "Las Vegas of the East" -- operators are increasingly focusing on the wider tourism market, entertainment and non-gaming revenue streams, along with cost-cutting initiatives and efficiencies to drive profitability. With Macau in the midst of a multi-billion dollar development boom, operators also need to provide competitive differentiation, while looking to future-proof investments.
Avaya solutions have been selected by the four operators to deliver first-class guest services, enhance team collaboration, and support mobility. The benefits include:
Faster responses to guest needs: With casinos situated on expansive resort properties, the ability to easily contact mobile employees is critical. With Avaya solutions, staff can be reached with a single number, enabling them to respond promptly to guest enquiries.
Speedy guest access to services and information: Avaya IP telephones in guest rooms enable easy access to information and hotel services, such as room service and speedy check-out.
Reduced costs through shared resources and centralized systems: The resorts can share resources among different locations to save costs and enhance efficiency. One casino resort has centralized a contact center to serve a number of hotels, with agent resources allocated dynamically according to the volume of calls that the hotels receive, so that all customer enquiries are responded to promptly.
Simplicity now and flexibility for the future: A number of the operators have deployed the innovative Avaya SDN Fx architecture, which is based on Fabric Connect networking technology, to deliver high levels of resilience and security, with its virtualization approach and zero-touch core provisioning. Services can be added or changed on the fly -- taking only minutes instead of days or weeks -- and they have the right foundation to support next-generation applications and mobile devices.
Improved security: Given the nature of the gaming industry, security is critical -- Avaya SDN Fx offers a next-generation platform without the complex protocols of traditional architectures with inherent simplicity, better performance, scalability, and recovery times. One casino resort has configured all applications with individual Avaya Virtual Service Network, so that they are all isolated from each other.
Quotes
Timothy Mak, Managing Director, Avaya Hong Kong & Taiwan, said: "Resort hotels in Macau have unique business demands because of the nature of their business and the sheer scale of the projects. In Macau, we have undertaken some of the region's largest installations in the hospitality industry in terms of number of hotel rooms and number of users to support. Because of this, these hotels require the highest levels of availability and security to ensure business continuity and guest experience. They also demand a future-proof platform to support evolving business needs. In the end, we help these hotels to be smarter in responding to customer needs and industry trends."
Tags:
Avaya, Macau, Casino, hospitality, mobility, SDN, Fabric Connect
About Avaya
Avaya is a leading provider of solutions that enable customer and team engagement across multiple channels and devices for better customer experience, increased productivity and enhanced financial performance. Its world-class contact center and unified communications technologies and services are available in a wide variety of flexible on-premises and cloud deployment options that seamlessly integrate with non-Avaya applications. The Avaya Engagement Environment enables third parties to create and customize business applications for competitive advantage. Avaya's fabric-based networking solutions help simplify and accelerate the deployment of business critical applications and services. For more information please visit www.avaya.com.
Follow Avaya on Twitter, Facebook, YouTube, LinkedIn, Flickr, and the Avaya Connected Blog.