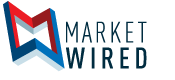 Fluent Survey Reveals Method to GenZ's Social Media Madness
How They Mix & Match Platforms to Manage Information, Relationships and Brands
/EINPresswire.com/ -- BOSTON, MA -- (Marketwired) -- 03/16/16 -- According to Fluent, a leading college marketing and insights agency, the mosaic of social platform use and preferences among the demographic of digital natives (current college students or GenZs) comes into focus when looking at the distinctive communication roles each plays in young adults' lives. When asked for their top three "most used" platforms, this social influential group placed Facebook (67%), Snapchat (51%) and Instagram (50%) at the top. Snapchat in particular is hot on Facebook's heels, with 33% of users citing increasing use of the platform, while Facebook's audience remains relatively steady across the board.
"Facebook leads the pack by being the foundation for communication with anyone -- from new to long-time friends, to family spread far and wide, as well as for favorite brands," says Fluent EVP Michael Carey. "The platform keeps on top of technology trends, from messaging to video, and that's helped solidify its position as this generation's default social platform. In turn, Snapchat and Instagram are leading platforms for Gen Z when it comes to maintaining more immediate and closer relationships."
The critical insights came in what young adults use each platform to accomplish, based on their respective strengths.
Facebook: The Foundation
College students primarily use Facebook to host their more general digital profiles and manage their dispersed relationships with high school friends and family (51%), as well as staying connected with college friends (39%).
Facebook users prefer display ads over ads in their newsfeed by a 3:1 margin.
And while video viewing is growing on Facebook, users prefer video ads stay out of their feeds.
Snapchat & Instagram: The Intimacy Builders
Snapchat and Instagram are the only other platforms besides Facebook that respondents report using multiple times per day, if not "constantly."
More than half (52%) of the respondents said they use Snapchat primarily for communicating with their college friends. Thirty-four percent said the same about Instagram. Both rank as the top tools for keeping them close with their campus community.
Respondents were more open to ads in feeds on these platforms, likely because of the brief nature of the interaction -- but this demographic is clear that they do not like ads posing as content.
YouTube & Pinterest: Where brands and celebrities rule.
Young Gen Y and Gen Z do actively follow brands and celebrities on all platforms to some degree, but there are a few that stand out.
Respondents preferred YouTube and Pinterest for interacting with brands, and YouTube, Pinterest and Twitter for following celebrities. They are most open to advertising in any form here. The heaviest Pinterest users say they are on a "few times per week" rather than daily, but the value of the platform in brand-consumer relationship building is clear.
What makes them click on an ad, as cited by at least 43% of respondents and up to 53% of Facebook users -- is that it addresses something they need or care about.
On more visual platforms like Snapchat and YouTube, respondents cite the quality of visual images in ads as drawing them in, and again, branded content like stories and games draw the least interest. As for using celebrities in ads, young adults have said it often: famous names are not a reason to put down money.
Newer platforms like Meerkat and Periscope reported far smaller numbers of users, of course, and did not have as dramatic an increase in users as Snapchat or Instagram. Interestingly, users would prefer to pay a subscription over dealing with advertising on the live-streaming apps.
Other findings include:
The majority of respondents report they spend more than two hours per day on social media (74%), while 44% reported spending more than four hours per day.
Video watching has increased on every platform as content providers increase their use of that format. YouTube still reigns supreme for video, with 80% of respondents reporting it as their top channel to watch video, although Facebook is right behind at 79%. Two-thirds of respondents say they watch up to two hours of video per day for fun. Some 35% of YouTubers go to that platform a few times per week, 20% saying they check it a couple of times per day, and 15% saying they check it several times per day.
And finally, nothing replaces in-person conversations, not even for young adults, but texting comes close. Some 61% of respondents said they prefer having real conversations in person, with 20% prefer texting most, and 10% talking by phone most. Email and, surprisingly, livestreaming video platforms like Facetime and Skype were fourth and fifth preference overall.
This survey was conducted March 1 - 4, 2016 and drew 1,310 respondents between the ages of 17-24 from across the country. Platforms included in questions across the survey were: Facebook, Facebook Messenger, Instagram, Kik, Peach, Periscope, Pinterest, Snapchat, Snapchat Stories, Twitter, Vine, WhatsApp, and YouTube. Other platforms reported by respondents included LinkedIn, Tumblr, Groupme, WeChat and Reddit.
ABOUT FLUENT
Specializing in "translating brands for the college world," Fluent works with clients who want to understand and engage College Millennial Consumers (CMCs) nationwide, both on- and off-campus. With a network encompassing more than 1,000 colleges and universities, Fluent's capabilities include campus activities and programs, College Millennial Consumer insights, digital and social media strategy and activations, and experiential programs. Clients have included major brands such as Kellogg's, Microsoft, Macy's, Keurig, Jack in the Box, Skype, Zipcar, Kotex, Dove and L'Oreal. For more information, visit: www.fluentgrp.com.
Contact:
Sue Parente
781-642-7788
sparente@tieronepr.com
@sueparente