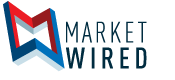 Trustwave and LifeJourney Team on Global Cybersecurity Skills Initiative
Students to Receive Immersive Cybersecurity Training and Guidance From Leading Industry Professionals
/EINPresswire.com/ -- CHICAGO, IL--(Marketwired - March 16, 2016) - Trustwave® and LifeJourney™ today announced a global education initiative to help address the skills gap facing the information security industry by providing students with the resources and mentorship needed to discover and develop future careers in cybersecurity.
Mentors from Trustwave will help students explore cybersecurity careers, plan higher education and industry certification paths. The LifeJourney platform features interactive video trailers, interactive sessions and skills-building virtual field trips, helping students explore cybercrime investigation techniques with Trustwave Global Director of Incident Response and Computer Forensics Brian Hussey and members of his team. They will offer inside views into what working in this rapidly-growing field is like, the steps students need to take to excel during and after their education, and additional tips from experts who are on the front lines of helping businesses and government with cybersecurity.
"The shortage of skilled information security professionals is not only an issue we must address immediately in the workforce but also for the future in the world's classrooms," said Robert J. McCullen, Chief Executive Officer and President at Trustwave. "By teaming with LifeJourney on this initiative, Trustwave hopes that students have an informative and engaging opportunity to explore the challenging world of cybersecurity, choose this exciting career path, and join in our cause to fight cybercrime, protect data and reduce risk."
According to the independent, nonprofit IT association ISACA, 83% of enterprises currently lack the right skills and human resources to protect their IT assets, and more than one million unfilled security jobs exist globally. Yet, filling those jobs proves difficult with 35% of cybersecurity professionals reporting that they are unable to fill open positions, 53% saying it takes 3-6 months to find a qualified candidate, and only 16% feeling at least half of their applicants are qualified. The future doesn't look brighter either as less than 2.4% of graduating students hold computer science degrees.1
"Businesses worldwide are turning to cybersecurity experts to protect against threats that can cause financial and reputational damage, but the noted skills gap in the industry has both short-term and long-term repercussions that must be addressed by encouraging students to enter the field and giving them career exploration programs like LifeJourney that motivates them and puts them onto the right path for a productive cybersecurity career," said Rick Geritz, Chief Executive Officer of LifeJourney. "For cybersecurity, one of the most exciting and promising career fields in science, technology, engineering and math, we're excited to team with an industry leader like Trustwave to bring unique, in-demand cybersecurity expertise to students globally."
1 http://www.isaca.org/About-ISACA/Press-room/Pages/Infographics-and-Photos.aspx
About LifeJourney
LifeJourney™ is a technology company whose online career simulation and mentorship platform enables students to test drive their future in Cyber by living a day in the life of America's STEM professionals. To learn more visit https://www.lifejourney.us/.
About Trustwave
Trustwave helps businesses fight cybercrime, protect data and reduce security risk. With cloud and managed security services, integrated technologies and a team of security experts, ethical hackers and researchers, Trustwave enables businesses to transform the way they manage their information security and compliance programs. More than three million businesses are enrolled in the Trustwave TrustKeeper® cloud platform, through which Trustwave delivers automated, efficient and cost-effective threat, vulnerability and compliance management. Trustwave is headquartered in Chicago, with customers in 96 countries. For more information about Trustwave, visit https://www.trustwave.com.
All trademarks used herein remain the property of their respective owners. Their use does not indicate or imply a relationship between Trustwave and the owners of such trademarks.
Dillon Townsel
Media Relations
dtownsel@trustwave.com 
+1 (312) 995-5732