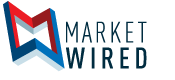 DMG Consulting Estimates That Enghouse Interactive's CCSP Product Is the Most Widely-Used Cloud Contact Center Platform, Globally
Carriers and Network Services Providers Find Value in Multi-Tenancy, and Capitalize on Market Demand for Contact Center Applications Delivered as-a-Service
/EINPresswire.com/ -- PHOENIX, AZ -- (Marketwired) -- 03/16/16 -- Enghouse Interactive today announced that according to the DMG 2015/2016 Cloud-Based Contact Center Infrastructure (CBCCI) Report produced by DMG Consulting, its popular Contact Center: Service Provider (CCSP) is now estimated to be the most widely used cloud contact center platform in the world. With an estimated 280,000 named agents employed by over 1,000 end-customers, Enghouse's service providers leverage CCSP to provide cloud contact center to three times more end customers than the vendor ranked second and have 80% more seats than the company ranked third.
"It is a tremendous honor for Enghouse Interactive to be recognized by such an esteemed and respected industry leader," said Jacki Tessmer, Vice President, Service Provider and Cloud Strategy, Enghouse Interactive.
Cloud-based contact center solutions, present as much of an opportunity for network service providers (NSPs) as they do for businesses.
"For contact centers, 2015 was the year of the cloud and the year the cloud- based contact center infrastructure market hit its stride on a worldwide basis," notes Donna Fluss, President, DMG Consulting. "Carriers have become more active in the sector and are starting to understand how to deliver these services. The size of deals is growing in many verticals and companies are showing a growing interest in acquiring both PBX and contact center services in the cloud from the same service provider."
Service providers are ideally positioned to offer Contact Center-as-a Service (CCaaS) by having the core infrastructure, network and operational ability needed to deliver cloud applications as a service. The continuing adoption of cloud computing is well-documented; businesses of all sizes are particularly receptive to the possibilities for their contact center and customer interaction environments.
"Reliable, feature-rich and easy-to-use," continued Jacki Tessmer, "CCSP is a proven application for delivering CCaaS and for carriers and other service providers to expand their portfolios and compete for bigger contracts in new markets. Leveraging CCSP's multi-tenant architecture, built for an as-a-service delivery model, service providers across the globe have successfully created new, recurring revenue streams while providing their customers with valuable, budget-friendly services."
DMG states that, "multi-tenancy is a key differentiator in cloud-based contact center infrastructure solutions. It is essential for enabling vendors to build and deliver solutions that are cost-effective to provision, operate, maintain, update and secure. A multi-tenant architecture allows vendors to isolate and protect each client's applications and data from those of other tenants (users)."
CCaaS eases and simplifies key contact center business requirements, the process of adding agents, extending functionality and implementing new communication channels. It allows the contact center to adapt quickly to changes in the business without having to invest in new infrastructure or require in-house IT resources on lengthy projects. The inherent scalability and flexibility of a CCaaS solution allows for growth on an "as needed" basis.
There are also compelling economics of the as-a-service model. Leveraging cloud solutions shifts the financial burden from CAPEX (capital budget expense) to OPEX (operating expense), eliminating the need for large capital expenditures. Multi-tenant contact center offerings enable providers to maintain and upgrade the multi-tenant cloud application efficiently, passing along cost-effective operations to their end-customer.
"For years, the world's largest carriers and other CCaaS providers have counted on Enghouse Interactive as a strategic partner," added Jacki Tessmer. "As this research clearly shows, CCSP is a time-tested product with which they are able to increase revenue, strengthen their relationships with customers and deliver strong returns on investments."
About Enghouse Interactive
Enghouse Interactive (www.enghouseinteractive.com) delivers technology and expertise to maximize the value of every customer interaction. The Company develops a comprehensive portfolio of customer interaction management solutions. Core technologies include contact center, attendant console, predictive outbound dialer, knowledge management, IVR and call recording solutions that support any telephony environment, on premise or in the cloud. Enghouse Interactive has thousands of customers worldwide, supported by a global network of partners and more than 700 dedicated staff across the Company's international operations.
Enghouse Interactive is a subsidiary of Enghouse Systems Limited, a software and services company traded on the Toronto Stock Exchange (TSX) under the symbol "ESL." Founded in 1984, Enghouse Systems is a consistently profitable company, which has grown both organically and through the acquisition of well-regarded specialists, including AndTek, Arc, CosmoCom, Datapulse, IAT, IT Sonix, Reitek, Safeharbor, Syntellect, Telrex, Trio, Voxtron and Zeacom.
Learn more at www.enghouseinteractive.com.
About DMG Consulting LLC
DMG Consulting LLC is a leading independent research, advisory and consulting firm specializing in contact centers, back-office and real-time analytics. DMG provides insight and strategic guidance and tactical advice to end users, vendors and the financial community. Each year, DMG devotes more than 10,000 hours to producing primary research on IT sectors, including workforce optimization (quality management/liability recording), speech analytics, workforce management, performance management, desktop analytics, enterprise feedback management/surveying, text analytics, cloud-based contact center infrastructure, dialing, interactive voice response systems and proactive customer care. Our actionable solutions are proven to deliver a lasting competitive advantage, and often pay for themselves in as little as three months.
This Reprint is excerpted from the 2015 - 2016 Cloud-Based Contact Center Infrastructure Market Report, which was released in October 2015, with the permission of DMG Consulting LLC. More information about this Report and DMG Consulting is available at www.dmgconsult.com.
CONTACT
Mostafa Razzak
JMRConnect
202.904.2048
m.razzak@jmrconnect.net