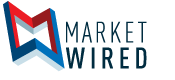 ISC Declares Quarterly Dividend
/EINPresswire.com/ -- REGINA, SASKATCHEWAN -- (Marketwired) -- 03/15/16 -- The Board of Directors of Information Services Corporation (TSX: ISV) ("ISC" or the "Company") today declared a quarterly cash dividend of $0.20 per Class A Limited Voting Share ("Class A Share"). The dividend will be paid on or before April 15, 2016 to shareholders of record as of March 31, 2016.
The dividend has been designated as an eligible dividend pursuant to the Income Tax Act. An eligible dividend paid to a Canadian resident is entitled to the enhanced dividend tax credit. For further information on tax implications, please consult a tax advisor.
About ISC
ISC is an experienced provider of registry and information services for government, individuals and private sector business. As the exclusive provider of the land titles, surveys, personal property and corporate registries for Saskatchewan, the Company maintains and operates these registries, which are key supporters of economic activity in the province.
Cautionary Note Regarding Forward-Looking Information
This news release contains forward-looking information within the meaning of applicable Canadian securities legislation, including management's expectations and certain assumptions with respect to the registry services and products, its competitive landscape, economic conditions in Canada and in particular, Saskatchewan, real estate market in Saskatchewan, impact of prices for agricultural commodities, oil and potash, transaction volumes, statements regarding the future financial position or results of ISC, customer growth and diversification, investment in human capital, dividend expectations, creation of shareholder value, growth opportunities, capital and operating expectations, real gross domestic product, changes in high-value property registrations, changes in motor vehicle sales volume, slowed growth of active business entities, consolidated EBITDA margin, income taxes, our ability to attract and retain skilled staff, the compensation and benefits that will be paid or provided to employees and our level of customer service, as well as goodwill and intangibles are material factors in preparing forward-looking statements. In addition, the words "may", "will", "would", "should", "could", "expect", "plan", "intend", "trend", "indicate", "anticipate", "believe", "estimate", "predict", "project", "targets", "strive", "strategy", "continue", "likely" or "potential" or the negative or other variations of these words or other comparable words or phrases are intended to identify forward-looking statements. Forward-looking information involves known and unknown risks, uncertainties and other factors that may cause actual results or events to differ materially from those expressed or implied by such forward-looking information. Although ISC believes the forward-looking information contained in this release is based upon reasonable assumptions, readers are cautioned not to place undue reliance on forward-looking information as it is inherently uncertain and no assurance can be given that the expectations reflected in such information will prove to be correct. Many factors and risks could cause our actual results to differ materially from those expressed or implied by forward-looking information including those detailed in ISC's Annual Information Form, dated March 15, 2016, ISC's Consolidated Financial Statements and Notes and Management's Discussion and Analysis for the year ended December 31, 2015 as well as other documents filed by ISC with Canadian securities regulators through SEDAR at www.sedar.com from time to time. Investors and others should carefully consider the above-noted factors and risks and other uncertainties and potential events. The forward-looking information in this release is made as of the date hereof and, except as required under applicable securities legislation, ISC assumes no obligation to update or revise such information to reflect new events or circumstances.
Contacts:
Investor Contact:
Pamela Keck
Manager, Investor Relations
Toll Free: 1-855-341-8363 in North America
or 1-306-798-1137
investor.relations@isc.ca