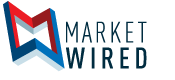 Xylitol Canada Inc. Announces Closing of Tranche 2 of Convertible Debenture Financing
/EINPresswire.com/ -- TORONTO, ONTARIO -- (Marketwired) -- 03/15/16 -- Xylitol Canada Inc. ("Xylitol Canada", or the "Company") (TSX VENTURE: XYL) is pleased to announce that it has issued convertible debentures (the "Debentures"), on a private placement basis, for aggregate gross proceeds of $400,000, representing a second tranche of the previously announced offering of Debentures for aggregate gross proceeds of up to $3 million (the "Offering"), as previously announced on February 8, 2016. The Debentures are convertible into common shares of the company at a price of $0.10 per share, have a maturity date that is three years from the date of issuance, and accrue interest at a rate of 10% per annum. The Company also issued an aggregate of 800,000 share purchase warrants (the "Warrants") to Debenture subscribers, each Warrant entitling the holder thereof to acquire one common share of the Company at an exercise price $0.15 per share, for a period of three years from date of issuance.
In connection with the Offering, the Company paid Canaccord Genuity Corp. ("Canaccord") a finder's fee of $24,000 and issued 240,000 non-transferable share purchase warrants, entitling Canaccord to acquire one common share of the Company at an exercise price $0.15 per share, for a period of two years from date of issuance.
Further details regarding the terms of the Offering can be found in the Company's February 8, 2016 press release.
The Company also announced today that, further to a press release dated February 25, 2014, the Company issued an aggregate of 286,296 common shares (the "Shares") to AGORA Internet Relations Corp., an affiliate of Agora International Enterprises Corp. ("Agora") in satisfaction of $56,500 owed to Agora for certain marketing services. The Shares will be subject to a hold period of four months plus a day from the issuance date.
About Xylitol Canada Inc.
Xylitol Canada operates two business units that address the growing xylose and xylitol markets. Xylitol Canada's consumer packaged goods division is based in Denver, Colorado, and has grown from under $500,000 in revenue in 2010 to over $8,600,000 in 2014. Xylitol Canada operates a 50,000 square foot xylitol facility where it produces and packages a full catalog of natural sugar free products, most notably its natural sugar alternatives. Through this Denver based facility, the Company services major retail customers such as Loblaws, Whole Foods, Costco, Sprouts, and many others.
Xylitol Canada markets xylitol and xylitol based-products and is focused on becoming a major low-cost manufacturer of xylitol and related products, serving the global market from operations in North America. Xylitol Canada's business strategy is to leverage novel proprietary technology and processes to become North America's premier manufacturer of low cost, high quality xylitol from readily available environmentally-sustainable biomass. Xylitol is a natural sweetener which is marketed globally including Canada and the United States and is accepted by the American Food and Drug Administration, the World Health Organization and the American Dental Association. Xylitol contains 75% less carbohydrates and 40% less calories than sugar, has a myriad of oral health benefits including the prevention of tooth decay and is safe for diabetics. To date, wider spread use of xylitol has been limited by the lack of a reliable, low cost, high quality supplier.
Forward Looking Statements
This press release contains forward-looking statements. Often, but not always, forward-looking statements can be identified by the use of words such as "plans", "expects" or "does not expect", "is expected", "estimates", "intends", "anticipates" or "does not anticipate", or "believes", or variations of such words and phrases or state that certain actions, events or results "may", "could", "would", "might" or "will" be taken, occur or be achieved. Forward-looking statements involve known and unknown risks, uncertainties and other factors which may cause the actual results, performance or achievements of Xylitol Canada to be materially different from any future anticipated results, performance or achievements expressed or implied by the forward-looking statements. Actual results and developments are likely to differ, and may differ materially, from those expressed or implied by the forward-looking statements contained in this press release. Such forward-looking statements are based on a number of assumptions which may prove to be incorrect, including, but not limited to: the ability of Xylitol Canada to complete the Offering. While Xylitol Canada anticipates that subsequent events and developments may cause its views to change, Xylitol Canada specifically disclaim any obligation to update these forward-looking statements. These forward-looking statements should not be relied upon as representing Xylitol Canada's views as of any date subsequent to the date of this press release. Although the Xylitol Canada has attempted to identify important factors that could cause actual actions, events or results to differ materially from those described in forward-looking statements, there may be other factors that cause actions, events or results not to be as anticipated, estimated or intended. There can be no assurance that forward-looking statements will prove to be accurate, as actual results and future events could differ materially from those anticipated in such statements. Accordingly, readers should not place undue reliance on forward-looking statements. The factors identified above are not intended to represent a complete list of the factors that could affect Xylitol Canada. Additional factors are noted under "Risk Factors" Xylitol Canada's financial statements and related management's discussion and analysis.
Neither TSX Venture Exchange Inc. nor its Regulation Services Provider (as that term is defined in the policies of the TSX Venture Exchange) accepts responsibility for the adequacy or accuracy of this release.
Contacts:
Xylitol Canada Inc.
Matt Willer
Director
303.991.1999
matt@xylitolusa.com