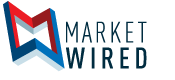 Global Offshore Drilling Market Is Expected to Grow From USD 78.6 Billion in 2014 to USD 89.8 Billion by 2020, According to Offshore Drilling Market Report 2015-2020
DUBLIN, IRELAND--(Marketwired - March 15, 2016) - Research and Markets has announced the addition of the "Offshore Drilling Market by Service, by Application & by Region - Global Forecast to 2020" report to their offering.
/EINPresswire.com/ -- Global offshore drilling market is expected to grow from USD 78.6 Billion in 2014 to USD 89.8 Billion by 2020, at a CAGR of 4.54% during 2015-2020. Asia-Pacific accounted for the largest market share in 2014 and is projected to grow at a CAGR of 4.49% during 2015-2020.
The recent decline in the global crude oil prices has negatively affected the E&P activities which is prominently visible with the sharp decline in the global rig count. This has affected the growth of offshore drilling market and the market is predicted to grow at a CAGR of 4.54% form 2015-2020. Rapid technological advancements and growing demand for oil & gas are the major driving factors for the market.
Directional drilling and deep water drilling among the markets with highest growth in offshore drilling Globally, Directional drilling for offshore is estimated to grow at the highest rate. In terms of application drilling in Deep-water is estimated to lead and is slightly ahead of shallow water drilling.
Africa to lead the global offshore drilling market in terms of growth rate
With large offshore discoveries in Angola and Tanzania, Africa has taken the lead with the fastest growth rate among all other regions followed by Europe.
Data for offshore drilling market has been collected through several primary and secondary sources. A comprehensive discussion guide was sent to several experts in the field of offshore drilling for the verification of the market findings. 45% of the participants belonged to the Tier 1 companies, 30% by Tier 2, and 25% by tier 3. 20% of the participants belonged to C level category, 25% Managerial Level and rest other designations. Maximum participation was seen from North American region followed by Europe and Asia-Pacific. North America contributed 35%, followed by Europe at 25% and Asia-Pacific at 20%.
Companies Profiled:
Atwoods Oceanics
Baker Hughes Incorporated
China Oilfield Services Limited
Diamond Offshore Drilling Inc.
Dolphin Drilling
Ensco Plc.
Halliburton Company
Kca Deutag
Maersk Drilling
Nabors Industries Ltd
Noble Corporation
Paragon Offshore Plc.
Schlumberger Limited
Scientific Drilling International
Seadrill Limited
Superior Energy Services
Transocean Ltd.
Weatherford International Ltd
For more information visit http://www.researchandmarkets.com/research/kg6vb7/offshore_drilling
Sector: Oil and Gas Exploration and Production
Image Available: http://www.marketwire.com/library/MwGo/2016/3/15/11G087599/Images/offshore_drilling_market_by_service_by-f665cc0259b3ba6291b590298311cc5c.jpg
Research and Markets
Laura Wood
Senior Manager
press@researchandmarkets.com

For E.S.T Office Hours Call 1-917-300-0470
For U.S./CAN Toll Free Call 1-800-526-8630
For GMT Office Hours Call +353-1-416-8900

U.S. Fax: 646-607-1907
Fax (outside U.S.): +353-1-481-1716