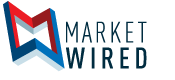 NeuroproteXeon Announces Publication of a Xenon Study to Lessen Cerebral Damage Following Out-of-Hospital Cardiac Arrest in JAMA
/EINPresswire.com/ -- ORCHARD PARK, NY--(Marketwired - March 15, 2016) - NeuroproteXeon, Inc announced the publication of a Phase II clinical study of inhaled xenon and oxygen for neuroprotection in out-of-hospital cardiac arrest (OHCA) patients. The study, which was undertaken at two University Hospitals in Finland, appears in the March 15 issue of the Journal of the American Medical Association (JAMA).
The study reported on a randomized, controlled trial of 110 successfully resuscitated, but still comatose, victims of OHCA. It compared the efficacy of the xenon/oxygen mixture combined with hypothermia with hypothermia alone over 24 hours. The primary outcome of the trial showed the xenon/oxygen group suffered significantly less (p=.006) white matter brain damage, assessed by Magnetic Resonance Imaging (MRI), than the group receiving hypothermia alone.
According to Mervyn Maze, MB, ChB, one of the inventors of the technology and The William K. Hamilton Distinguished Professor of Anesthesiology at University of California San Francisco, "Overall, the present prognosis for cardiac arrest patients is abysmal with less than 10% of patients surviving to discharge. However, the neuroprotective properties of xenon that were demonstrated in this Phase II trial are encouraging. The vast majority of deaths in cardiac arrest patients are due to neurologic damage."
The Phase II study was not statistically powered to show a difference in the secondary endpoint of survival. However, the six month survival rate was 27.3% in the xenon/oxygen group and 34.5% in the hypothermia alone group (adjusted hazard ratio, 0.49 [95% CI, 0.23-1.01]; P= 0.053).
The authors of the trial concluded, "These preliminary findings require further evaluation in an adequately powered clinical trial designed to assess clinical outcomes associated with inhaled xenon among survivors of out-of-hospital cardiac arrest." To that end, NeuroproteXeon is seeking approval from the United States Food & Drug Administration ("FDA") to launch a pivotal Phase III OHCA clinical study beginning later this year.
About NeuroproteXeon
NeuroproteXeon, Inc, is a clinical-stage pharmaceutical/device company developing the proprietary use of inhaled xenon gas to protect against brain cell death following acute neurologic injury. For additional information, please visit www.neuroprotexeon.com.
Contact:
Matt Napoletano
info@neuroprotexeon.com