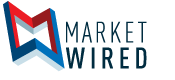 Global Mobile Health (mHealth) Market Growth of 38.02% CAGR by 2020 -- Analysis, Technologies & Forecast Report -- Key Vendors are Apple, Google, GE Healthcare, Nike & Pfizer
/EINPresswire.com/ -- DUBLIN, IRELAND--(Marketwired - March 15, 2016) - Research and Markets has announced the addition of the "Global Mobile Health Market -- Estimation & Forecast through 2015 to 2022" report to their offering.
This report on the global mobile health market expects the device segment to grow at a high CAGR of 38.02% by 2020, due to the increasing integration of mobile health devices.
According to the report, mHealth is one of the most modernized trends in the healthcare industry and has shown tremendous progress in the last few years. It refers to personal health devices, which can be easily worn and integrated with a smartphone or other mobile devices.
The services segment dominates the market and is expected to reach $55.63 billion by 2022. This is due to the increasing usage of mHealth solutions by healthcare providers and pharmaceutical companies.
The report provides an analysis of therapeutics and applications in which mHealth is used, in addition to the market study of the mHealth devices and services used across different geographical regions.
Key question answered in the report:
Which factors will be driving the market through the forecast period?
What factors are currently challenging the mHealth industry?
What are the key developmental strategies in different applications across all regions?
How will the key market players leverage on key developments such as Mergers and Acquisitions, Partnerships, and Product Launch among others?
Which compliances and certifications are necessary to make a product acceptable?
Which geographical region will lead the global mHealth market by the end of the forecast period?
Companies Profiled:
Agamatrix, Inc.
Alivecor, Inc.
Apple, Inc.
AT&T, Inc.
Athenahealth Inc.
Biotelemetry, Inc. (Cardionet)
GE Healthcare
Google Inc.
Jawbone, Inc.
Johnson & Johnson
Laboratory Corporation Of America Holdings
Medtronic Plc
Nike Inc.
Pfizer
Philips Healthcare
Qualcomm, Inc.
Quest Diagnostics Inc.
Roche Holding Ag-Br
Samsung Electronics Co. Ltd.
Sanofi Pharma
Withings Sas
Topics Covered:

1 Report Scope

2 Executive Summary

3 Market Overview

4 Industry Dynamics

5 Global mHealth Market Ecosystem

6 Global mHealth Market -- Therapeutics

7 Global mHealth Market -- Application/Solution Type

8 Global mHealth Market -- Geography

9 Key Market Development And Strategies

10 Company Profiles
For more information, visit http://www.researchandmarkets.com/research/j8zdj6/global_mobile.
Sector: E-Healthcare
Image Available: http://www.marketwire.com/library/MwGo/2016/3/14/11G087382/Images/global_mobile_health_mhealth_market_focus_on-39ff90a7303e849d98b9b4a04ca33316.jpg
Research and Markets
Laura Wood, Senior Manager
press@researchandmarkets.com

For E.S.T Office Hours Call 1-917-300-0470
For U.S./CAN Toll Free Call 1-800-526-8630
For GMT Office Hours Call +353-1-416-8900

U.S. Fax: 646-607-1907
Fax (outside U.S.): +353-1-481-1716