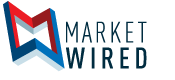 J&B Prime Marketing Solutions Offers Unique Career Opportunities in McKinney, Texas
/EINPresswire.com/ -- MCKINNEY, TX -- (Marketwired) -- 03/15/16 -- J&B Prime Marketing Solutions, Inc., a premier direct marketing agency in Texas, continues to revolutionize the way their multi-million dollar clients reach target markets. Jordan Roberts, President of J&B Prime, explains the unique opportunity the organization offers to its employees as they move into the most productive quarter of the year.
Jordan, a former NFL running back for the Kansas City Chiefs, believes in developing employees from a ground level position into a high level executive role by focusing primarily on accountability, discipline and a positive mindset. The organizational leaders pride themselves on promoting solely from within the company through a management training program. Through this program, Jordan and the J&B Prime Marketing team are projected to build the national footprint of their clients five times over by the end of 2016.
"Success within J&B Prime Marketing can only be achieved if we are able to teach employees to be solution based thinkers," Jordan explains. "With clients as large as ours, we need to be proactive. We need to assess situations and determine the most lucrative path. Teaching these business practices can catapult our business to new heights and in turn, offer some amazing growth opportunities for our employees." Jordan took part in this same program that landed him in the hot seat for the Director of Operations role in McKinney nearly eight months ago. Living up to his competitive nature, he has been recognized for completing the initial portion of the program the fastest in the history of the organization, taking only two and a half months.
"The opportunity we offer at J&B Prime is truly second to none. If an individual is self-motivated and willing to be a good student, we provide all of the tools to be successful. You truly get out of it, what you put into it," Jordan says.
Because of the vision at the forefront of J&B Prime, the company is actively seeking new talent to join their team and assist in future expansions. "Strong willed, competitive individuals with high energy see the most success in our business," explains Jordan. "Team work makes the dream work, so candidates must match our self-motivating, passionate atmosphere."
As Jordan aligns J&B Prime's goals with the 2016 projections, he is seeking individuals who are eager to take the organization to new heights. For more information, visit the company online at www.jbprimemarketingsolutions.com.
Contact Information:
J&B Prime Marketing Solutions, Inc.
6800 Weiskopf Avenue Suite 150
McKinney, Texas 75070
Email Contact
214-307-2896