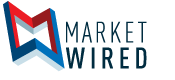 E-Tailers Going "Green" With Product Returns With Eco-Friendly ReadyReturns(TM)
/EINPresswire.com/ -- SCOTTSDALE, AZ--(Marketwired - March 12, 2016) - ReadyReturns™, the powerful online product returns management software offered by TrueShip, enables a faster, more efficient and "greener" approach to handling product returns.
ReadyReturns was designed to make it possible for ecommerce merchants to offer a customer-friendly returns policy. It integrates into virtually any website in just minutes, enabling online stores to offer self-service product returns for their customers.
"ReadyReturns is a powerful tool that no online store should be without. It enables hassle-free returns for customers, something all online stores should be focused on," said Michael Lazar, Director of Online Marketing at TrueShip.
Going Green
Every year, millions of return shipping labels are preprinted and packaged with products ordered online. Most of these labels are never used, and are in-turn discarded by the consumer. This illustrates the wasted resources involved with printing, packing and shipping these unused labels.
According to the U.S. Environmental Protection Agency (EPA), only 65% of all paper products are recycled. Paper products account for over half of all recycled materials annually, with over 69 million tons of paper being manufactured yearly.
Being proactive about recycling cardboard boxes and paper can positively impact the environment. Just one ton of recycled cardboard saves over nine cubic yards in a landfill; and just 24% of the energy is required to reconstitute it versus virgin cardboard.
ReadyReturns eliminates many of the traditional costs of product returns. Paper, labor, ink and even the return shipping box are replaced by a system that favors the customer to process their own return from the merchant's website. Labels are printed only when needed, and the product can be returned in the original shipping box.
"By eliminating the return shipping label, businesses stand to save money in the form of decreased labor hours, paper, printing and ink cost, effectively reducing their carbon footprint and decreasing their bottom line," Lazar explained.
Offering hassle-free returns has been shown to improve customer service and loyalty. ReadyReturns enables e-retailers to deliver this key amenity to customers. Using an environmentally-friendly approach that requires fewer resources, it's possible to both satisfy shoppers and "go green."
You can learn more about ReadyReturns by visiting: http://www.trueship.com/products/readyreturns.
Start a 30-day trial of ReadyReturns by visiting: http://www.trueship.com/products/readyreturns.
There is no credit card required to utilize the free trial of this software. ReadyShipper is compatible with both Mac and PC.
After the trial usage period has concluded, users can continue their subscription for just $29.95 per month with simple month-to-month billing and no contracts.
Visit TrueShip online to learn more at: http://www.trueship.com.
Or call toll-free at: (877) 818-7447 to schedule a live online demo.
About TrueShip
#ShipSmarter - TrueShip is the original architect of multi-carrier ecommerce shipping software. ReadyShipper shipping software integrates into the most widely used shopping carts and online marketplaces. It is an easy-to-use order fulfillment solution designed to save e-retailers time and money.
Start a 14-day trial of ReadyShipper shipping software by visiting: http://www.TrueShip.com/products/ReadyShipper.
About ReadyReturns
#ReturnsHappen - ReadyReturns is a customer-facing, plug-and-play, self-service online product returns software solution. It integrates into virtually any website without any programming. ReadyReturns lets customers make returns from a website by filling out a simple form and printing the return shipping label. E-retailers set the rules of the returns, including things like return shipping and restocking fees.
Start a 30-day trial of ReadyReturns by visiting: http://www.trueship.com/online-retail-returns.
Embedded Video Available: https://www.youtube.com/watch?v=fdohbNGDiFI
Press Contact
Michael Lazar
Director of Online Marketing
Tel: (877) 818-7447
Email: support@trueship.com