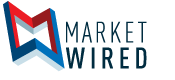 Beyond Laundry -- Guide Shows You the Many Uses of Soap Nuts
/EINPresswire.com/ -- TAMPA, FLORIDA--(Marketwired - March 12, 2016) -  Green Virgin Products (http://GreenVirginProducts.com) -- the leading provider of the world's most potent, responsibly harvested and eco-friendly soap nuts products -- has just released a new guide that delivers an information rich rundown of all of the practical cleaning applications that you can get from soap nuts.
If you are not familiar with soap nuts, they are not actually nuts at all; so fear not, allergy sufferers. They are actually soap berries that form a nut-like shell when dried out.
Because they are rich in saponin (a potent and natural cleaning agent) they are able to deliver a powerful, all-natural cleaning solution that can be used for clothing, skincare, home cleaning and more, explains the guide.
In the guide, readers will learn more about soap nuts, their origin, history and modern day application. They will also learn how they can make soap nuts liquid to be used as hand soap and even in the shower for body wash and shampoo.
Read the complete guide online at: https://greenvirginproducts.com/beyond-just-laundry-soap-nuts-liquid-how-to-use-it.
Shop a complete selection of responsibly harvested moringa and green products by visiting: http://GreenVirginProducts.com.
Or call 813.833.3248 to place an order by phone.
Make sure to enter or mention coupon code "10OFF" and save 10% off your order.
Most orders are shipped the same day, with free shipping on orders $50 and above and 90-day, no-questions-asked return policy.
About Green Virgin Products
At Green Virgin Products, we go to great lengths to find the highest quality Sapindus Mukorossi, USDA certified organic soap nuts in the world. As with all our products, we have developed an industry-leading process to make sure the best soap nuts arrive at your door step as fresh and potent as the day they were harvested.
Our Soap Nuts are 100% Non-Toxic and Eco-Friendly.
Our high quality soap nuts only require 4-5 per load of laundry.
You can even reuse the same bag up to 7 times without losing its cleaning power.
You can get rid of all other fabric softeners.
Eliminate odors in your laundry more effectively than chemical detergents.
Soap Nuts will save you 250% over cost of regular name brand detergents.
You are supporting the environment with an all-natural, effective cleaner.
Learn more about soap nuts at: http://greenvirginproducts.com/product-category/soap-nuts.