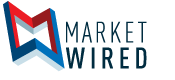 Graphite One Announces Stock Option Grant
/EINPresswire.com/ -- VANCOUVER, BRITISH COLUMBIA -- (Marketwired) -- 03/11/16 -- Graphite One Resources Inc. (TSX VENTURE: GPH)(OTCQX: GPHOF) ("Graphite One" or the "Company") announces that the board of directors of the Company has approved an incentive stock option grant to directors, officers and consultants of the Company for the purchase of 9,050,000 shares of Graphite One in accordance with the Company's shareholder approved stock option plan. The options are exercisable at a price of $0.10 per share, all vesting immediately and expiring on March 11, 2021.
Upon the granting of the options described above, Graphite One will have 19,675,000 options outstanding, which represents approximately 9.5% of the 207,678,835 common shares of the Company currently outstanding. Graphite One's stock option plan limits the issuance of options to no more than 10% of the outstanding common shares.
About Graphite One
GRAPHITE ONE RESOURCES INC. (TSX VENTURE: GPH)(OTCQX: GPHOF) is exploring with the intent to develop the Graphite Creek Project, USA's largest known large flake graphite deposit situated on the Seward Peninsula of Alaska about 60 kilometers north of Nome. The Graphite Creek Project is progressing from the exploration to the evaluation phase. Work to date has identified a large, high grade and at-surface resource with simple geology and good mineralization continuity. For more information please see www.graphiteoneresources.com.
ON BEHALF OF THE BOARD OF DIRECTORS
Anthony Huston
For more information on Graphite One Resources Inc please visit the Company's website, www.GraphiteOneResources.com.
Neither the TSX Venture Exchange nor its Regulation Services Provider (as that term is defined in the policies of the TSX Venture Exchange) accepts responsibility for the adequacy or accuracy of this release.
Contacts:
Graphite One Resources Inc.
Anthony Huston
CEO, President & Director
Tel: (604) 889-4251
Email: AnthonyH@GraphiteOneResources.com

Investor Relations Contact
1-604-684-6730
GPH@kincommunications.com