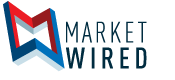 Eurotin Announces Share Consolidation
/EINPresswire.com/ -- TORONTO, ONTARIO -- (Marketwired) -- 03/11/16 -- Eurotin Inc. ("Eurotin" or the "Company") (TSX VENTURE: TIN), is pleased to announce that the TSX Venture Exchange (the "Exchange") has approved the consolidation of the Company's issued and outstanding common shares on a 1 for 10 basis. The common shares are expected to commence trading on the Exchange on a consolidated basis on Tuesday, March 15, 2016. The consolidation was approved by shareholders at the Company's annual general and special meeting of shareholders held on February 24, 2016.
In connection with the consolidation, shareholders of the Company were sent a letter of transmittal and have been requested to deliver their share certificates representing the pre-consolidation common shares to the Company's transfer agent against delivery of new certificates representing the post-consolidation shares. No action is required by non-registered shareholders, who hold securities of the Company through an intermediary, to effect consolidation of their beneficially held securities.
Neither TSX Venture Exchange nor its Regulation Services Provider (as that term is defined in the policies of the TSX Venture Exchange) accepts responsibility for the adequacy or accuracy of this release.
Contacts:
Eurotin Inc.
Mark Wellings
President and CEO
416-648-1626
www.eurotin.ca