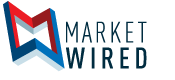 RealtyTrac: Better to Own Near Walmart or Target?
Where to Save Money and Expect More on a Home Purchase
/EINPresswire.com/ -- IRVINE, CA--(Marketwired - March 11, 2016) - RealtyTrac® (www.realtytrac.com), the nation's leading source for comprehensive housing data, today released an analysis of owning near Target versus Walmart and which fares better. Chances are most homeowners are frequent visitors to their neighborhood Walmart or Target, more often than their bank account would like. One minute they walk in to get a small household item and the next thing they know their cart is full and their wallet empty. But which store is better for finances when it comes to owning a home? For this analysis, RealtyTrac decided to take a look at home values, appreciation and property taxes in U.S. zip codes with a Walmart or a Target to determine which superstore gives homeowners super returns.
What we found is that homeowners near a Target have experienced better home value appreciation since their purchase, but also pay more and have higher property taxes on average.
Among homeowners who sold in 2015, those near a Target saw an average 27 percent increase in home price since they purchased their home, which equates to an average price gain of $65,569, compared to 16 percent appreciation and an average price gain of $24,900 for homeowners near a Walmart. The average appreciation for all zip codes nationwide is 22 percent, while the average price gain is $40,626.
Homes near a Target also have a higher value on average: $307,286, 72 percent more than the $178,249 average value for homes near a Walmart. The average value of homes was $215,921 across all zip codes nationwide.
Homeowners near a Target paid an average of $7,001 in property taxes, 123 percent more than the $3,146 average for homeowners near a Walmart. The average property tax across all zip codes nationwide was $4,283.
Methodology
For this analysis we looked at home values and property taxes for 17.7 million homes and condos in 1,946 zip codes with at least one Walmart (and no Target stores) and 6.5 million homes and condo in 706 zip codes with at least one Target (and no Walmart stores). For homes that sold in 2015, we compared the average median sales price to the average median sales price at the time the home was last purchased. Home value and property tax data are from RealtyTrac's sales deed and tax assessor databases; store locations are from the USDA tracking by those that accept SNAP EBT. (http://www.fns.usda.gov/snap/retailerlocator).
About RealtyTrac
RealtyTrac is a leading provider of comprehensive U.S. housing and property data, including nationwide parcel-level records for more than 130 million U.S. properties. Detailed data attributes include property characteristics, tax assessor data, sales and mortgage deed records, distressed data, including default, foreclosure and auctions status, and Automated Valuation Models (AVMs). Sourced from RealtyTrac subsidiary Homefacts.com, the company's proprietary national neighborhood-level database includes more than 50 key local and neighborhood level dynamics for residential properties, providing unrivaled pre-diligence capabilities and a parcel risk database for portfolio analysis. RealtyTrac's data is widely viewed as the industry standard and, as such, is relied upon by real estate professionals and service providers, marketers and financial institutions, as well as the Federal Reserve, U.S. Treasury Department, HUD, state housing and banking departments, investment funds and tens of millions of consumers. 
Image Available: http://www.marketwire.com/library/MwGo/2016/3/11/11G087296/Images/Infographic-21baa96e989d927c9d5253d1c454bab9.jpg
RealtyTrac Media Contact:
Jennifer von Pohlmann
949.502.8300, ext. 139
jennifer.vonpohlmann@realtytrac.com

Data and Report Licensing:
800.462.5193
datasales@realtytrac.com