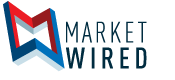 Ascent Solar Announces FY2015 Results and Reports Strongest Revenue in Corporate History
Net Revenue of $6.54M Represents Approximately 23% Growth Over FY2014
/EINPresswire.com/ -- THORNTON, CO -- (Marketwired) -- 03/11/16 -- Ascent Solar Technologies, Inc. (NASDAQ: ASTI), a developer and manufacturer of state-of-the-art, flexible thin-film photovoltaic modules integrated into the Company's EnerPlex™ series of consumer products, reported results for the fourth quarter and full year ended December 31, 2015.
Q4 2015 Highlights:
Ascent Solar completed a debt restructuring exercise and successfully redeemed substantially all its outstanding Senior Secured Convertible Notes


EnerPlex continued its rapid retail footprint expansion with The Cellular Connection (TCC), the nation's largest Verizon Premium Wireless retailer, from 300 TCC stores to approximately 500 stores nationwide


Ascent Solar's MilPak™ E passed military standard testing and won the second "Oscars of Invention" award by R&D 100 in November 2015 in the IT/Electrical category


Ascent Solar extended its partnership with Bye Aerospace, a pioneer in the field of clean energy propulsion for aviation, to develop a unique aircraft to fill the gap between mapping and surveillance of Mars from orbital satellites and ground-based rovers


EnerPlex reached a significant milestone with products now available in over 1,000 retail locations globally


EnerPlex launched with GovX.com, the premier online shopping destination for military, law enforcement and government agencies


EnerPlex garnered 11 prestigious marketing awards in 2015, including awards from: the American Marketing Association, International MARCOM Awards & Hermes Creative Awards


Ascent Solar secured a new equity investment of $2.8M Series EConvertible Preferred Stock and implemented a Committed Equity Line which will provide operating capital to the Company from time to time over the next 3 years


Ascent Solar was added to the NYSE-Listed Ocean Tomo 300® Patent Index


Ascent Solar was awarded GSA Schedule 56 in December 2015; products, including MilPak™ E, are now available for purchase by US government agencies


Ascent Solar was awarded 2 new US Patents, covering the latest improvements in device construction


Ascent Solar demonstrated further efficiency gains for space and near-space applications


FY2015 Financial Results:
The Company posted its highest recorded quarterly net revenue of $2.4M in the fourth quarter of 2015, an approximately 90% increase over third quarter of $1.25M. On a full year basis, the Company reported net revenue of $6.5M, a growth of approximately 23% over 2014. Specifically, the EnerPlex™ brand consumer product line continued to realize growing consumer acceptance, contributing nearly the entirety of the fourth quarter revenue and approximately 90% of the full year 2015 revenue.
Loss from Operations improved significantly by about $6.2M, or 18.3% from ($33.9M) in 2014, to ($27.7M) in 2015, while the Company continued revenue growth momentum. Ascent Solar attributes this improved result to a combination of improved operational efficiencies, a reduction in SG&A expenses from $14.1M in 2014 to $12.4M in 2015, as well as progressive cost reduction initiatives in R&D and manufacturing operations. These expenses are expected to remain flat while the Company continues to ramp revenue growth in 2016. The Company also incurred significant legal and financing expenses related to the financing activities in 2015, including the capital restructuring exercise that begun in September 2015. It is expected such expenses will decrease in 2016, adding to improved operational margins.
Net loss also improved substantially from ($51.4M) in 2014 to ($45.8M) in 2015, despite the significant non-cash Interest Expense, Change in Fair Value of Derivatives and Extinguishment of Liabilities, totaling approximately $17.1M in FY2015, which was associated with the retired Senior Secured Convertible Notes highlighted earlier.
Management Comments:
"I am optimistic about the Company's future after delivering record-breaking revenue for yet another year," said Victor Lee, President and CEO of Ascent Solar Technologies, Inc. "With the ongoing expansion of our distribution channels, I am extremely confident to set another significant revenue milestone of over $10M for 2016. In particular, the achievement of the listing of our products with the GSA in December 2015 after a year of hard work, and our expanded global retail networks, should support our continued growth."
Mr. Lee concluded: "The paradigm shift of Ascent Solar in the past 3 years is clearly beginning to yield results. The Company's transformation since the second half of 2012 has so far demonstrated an impressive CAGR of 122% since FY2013, the de facto first full-year of operations of our EnerPlex division and a new consumer focused strategy. We are very optimistic and certainly look forward to a much stronger 2016 and beyond, as our high-value PV market focus, especially in the military, aviation (drones), and near-space applications begin to take shape. We look forward to updating our shareholders as we make continued progress."
Dr. Amit Kumar, Chairman of Ascent Solar Technologies, Inc., stated: "As evident by the list of noted accomplishments, Ascent continues to build its business in high margin markets through partnering with numerous organizations to expand the reach of our products. These partnerships will not only enable greater customer reach, but will also help strengthen the EnerPlex brand, reduce costs, and facilitate the launch of many new products. I truly expect that 2016 will be an exciting and transformative year for Ascent Solar."
An updated investor presentation will be made available on the company's website from 8:00am Eastern Time on 14th March 2016.
About Ascent Solar Technologies:
Ascent Solar Technologies, Inc. is a developer of thin-film photovoltaic modules using flexible plastic substrate materials that are more versatile and rugged than traditional solar panels. Ascent Solar modules, which were named one of TIME Magazine's 50 best inventions for 2011, can be directly integrated into consumer products and off-grid applications, commercial transportation, automotive solutions, space applications, consumer electronics for portable power and durable off-grid solutions. Ascent Solar is headquartered in Thornton, Colorado. For more information, go to www.goenerplex.com and www.ascentsolar.com.
Forward-Looking Statements:
Statements in this press release that are not statements of historical or current fact constitute "forward-looking statements." Such forward-looking statements involve known and unknown risks, uncertainties and other unknown factors that could cause the Company's actual operating results to be materially different from any historical results or from any future results expressed or implied by such forward-looking statements. In addition to statements that explicitly describe these risks and uncertainties, readers are urged to consider statements that contain terms such as "believes," "belief," "expects," "expect," "intends," "intend," "anticipate," "anticipates," "plans," "plan," to be uncertain and forward-looking. The forward-looking statements contained herein are also subject generally to other risks and uncertainties that are described from time to time in the Company's filings with the Securities and Exchange Commission.
Ascent Solar Technologies Contacts

Investor and Media Relations
PCG Advisory Group

Investor Relations:
Adam Holdsworth
adamh@pcgadvisory.com
646-862-4607

Media Relations:
Sean Leous
sleous@pcgadvisory.com
646-863-8998