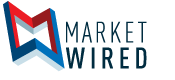 Federation of Law Societies Commits to Effective Response to TRC Report
/EINPresswire.com/ -- OTTAWA, ONTARIO -- (Marketwired) -- 03/11/16 -- The Federation of Law Societies of Canada has committed to respond to the Calls to Action published in the 2015 report of the Truth and Reconciliation Commission in a manner that respectfully engages representatives of Canada's Indigenous peoples and promotes reconciliation.
In its 2015 final report, the Truth and Reconciliation Commission included Call to Action 27, which called on the Federation of Law Societies of Canada "to ensure that lawyers receive appropriate cultural competency training, which includes the history and legacy of residential schools, the United Nations Declaration on the Rights of Indigenous Peoples, Treaties and Aboriginal rights, Indigenous law, and Aboriginal-Crown relations."
" This is the next step in the Federation's response to the Calls to Action in the report" says Federation President Jeff Hirsch. "The first step was the program at the Federation's annual conference last October. The conference brought together representatives of law societies, Indigenous leaders, academics and other key stakeholders to begin the national dialogue on how the Federation and Canada's law societies could respond appropriately to promote reconciliation." There was consensus among the conference participants that responding to the Calls to Action must be meaningful and prompt, and include direct collaboration with Indigenous peoples from the outset.
On March 11, 2016, the Council of the Federation voted to establish a working group to develop recommendations on how best to effectively respond to the Calls to Action. The Council resolution included a commitment to a process that engages representatives of Indigenous peoples.
"In providing a national response, we will ensure it complements the ongoing work of law societies across the country " Jeff Hirsch added.
The Federation of Law Societies of Canada is the national coordinating body of the 14 law societies mandated by provincial and territorial law to regulate Canada's 100,000 lawyers, Quebec's 4,600 notaries and Ontario's 7,600 licensed paralegals in the public interest. It is a leading voice on issues of national and international importance relating to the administration of justice and the rule of the law.
For more information on the Federation, please visit our web site at www.flsc.ca
Contacts:
To acquire a high resolution photograph
of the Federation President:
Bob Linney, Director of Communications
Federation of Law Societies of Canada
613.783.7399/Cell: 613.769.0644
blinney@flsc.ca