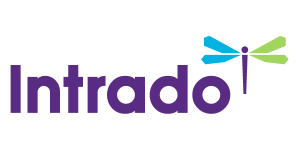 PHOTO RELEASE--Newport News Shipbuilding Christens 14th Virginia-Class Submarine, Washington (SSN 787)
/EIN News/ -- NEWPORT NEWS, Va., March 05, 2016 (GLOBE NEWSWIRE) -- Huntington Ingalls Industries' (NYSE:HII) Newport News Shipbuilding division today celebrated the christening of the future USS Washington (SSN 787), the 14th Virginia-class submarine.

Ship sponsor Elisabeth Mabus, daughter of Secretary of the Navy Ray Mabus, smashed a bottle of sparkling wine, dipped in the waters of Washington's Puget Sound, across the bow to mark the christening of the submarine named for the Evergreen State.
"It seems amazing that only a year and a half ago we were laying the keel," Elisabeth said. "It is a testament to the work at Newport News and Electric Boat that we are back here so soon to christen the newest member of the fleet."
Secretary Mabus served as the ceremony's keynote speaker. Other ceremony participants included Rep. Randy Forbes, R-Va.; Rep. Bobby Scott, D-Va.; Adm. James Caldwell, director, Naval Nuclear Propulsion Program; Vice Adm. Joseph Tofalo, commander of Submarine Forces, Submarine Forces Atlantic and Allied Submarine Command; Matt Mulherin, president, Newport News Shipbuilding; and Jeffrey Geiger, president, General Dynamics Electric Boat.
Secretary Mabus highlighted the award of 10 Virginia-class submarines in the Block IV contract, the largest shipbuilding contract in U.S. Navy history, and the cost savings associated with it.
"Many things have allowed us to bring the cost down," Mabus said. "So many efficiencies by these shipyards. By giving them stability—by Congress allowing us to do this 10-ship buy at the same time so they can make the investments, employ the skilled workers, buy the materials that they need to build not just one submarine, but all 10—it's good for our shipbuilders, it's good for the shipbuilding industry, it's good for America's Navy, and it's good for America."
Washington will be the seventh Virginia-class submarine delivered by Newport News. Construction began in September 2011, marking the beginning of the two-submarines-per-year build plan between Newport News and General Dynamics Electric Boat.
"Today's ceremony marks a new chapter in the life of this submarine, which embodies years of hard work by a team committed to continuous improvement and extending its record of deliveries ahead of schedule and under budget," Geiger said. "Largely because of the Virginia-class program's success, we are in the midst of a sustained period of increased submarine production."
Nearly 4,000 Newport News shipbuilders have worked on Washington. The submarine is on track to be delivered in 2016.
"Here at the shipyard, we're celebrating our 130 years in business," Mulherin said. "We've been christening ships throughout our history, with more than 800 such ships built here. For more than a century, we've christened ships. The pride, patriotism and attention to every little detail is something that has been passed down from generation to generation. We are extremely proud to be a part of that tradition because we know we aren't just celebrating a christening today, we are also celebrating the men and women who built this magnificent submarine and those who will serve aboard her."
Photos accompanying this release are available at: http://newsroom.huntingtoningalls.com/releases/nns-christens-submarine-washington-ssn-787.
Huntington Ingalls Industries is America's largest military shipbuilding company and a provider of manufacturing, engineering and management services to the nuclear energy, oil and gas markets. For more than a century, HII's Newport News and Ingalls shipbuilding divisions in Virginia and Mississippi have built more ships in more ship classes than any other U.S. naval shipbuilder. Headquartered in Newport News, Virginia, HII employs nearly 36,000 people operating both domestically and internationally. For more information, visit:
Contact: 

Christie Miller
Christine.Miller@hii-co.com
(757) 380-3581