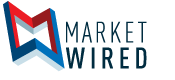 Unbound Empowers Families Living in Kansas City's Urban Core
Unbound, the Largest Nonprofit in Kansas, Partners With Operation Breakthrough to Provide Funding for Early Education and Mental Health Services
/EINPresswire.com/ -- KANSAS CITY, KS--(Marketwired - March 05, 2016) -  Unbound President and CEO Scott Wasserman presented a check for $15,000 to Operation Breakthrough to support children living in the urban core of Kansas City.
"We are proud to support families in Kansas City who work hard to lift themselves out of poverty," said Wasserman. "At Unbound, we work to empower families around the world to become self-sufficient. We inspire confidence and offer opportunity and encouragement to children and families, all which aligns with the mission at Operation Breakthrough."
Kansas City, Kan.-based international nonprofit, Unbound, is in its fourth year partnering with the early education child care facility.
Wasserman joined in singing songs and playing games with the children. Afterwards, Operation Breakthrough CEO Mary Esselman gave him a tour of the facility located at 31st and Troost. 
Each weekday, Operation Breakthrough cares for more than 600 children, ages 6 weeks to 18 years. More than 98 percent of the families enrolled live below federal poverty guidelines. One in four families are homeless.
Unbound's support helps cover the cost of early education for the children and funds social workers who provide one-on-one guidance for parents on housing, job searches and the everyday challenges of raising children.
"One of the reasons Unbound's support is so important is it helps us do wraparound services, social services, therapy, education and health," said Esselman. "Without gifts like [Unbound's], this would not be possible."
Unbound employees at the Kansas office volunteer quarterly at Operation Breakthrough. Staff members spend time reading to the kids and doing arts and crafts in the "Maker Space." Around the holidays, Barclay Martin, outreach coordinator at Unbound and a member of a local band, The Snow Globes, leads Christmas sing-alongs with the kids.
Unbound staff members also use their talents to bring relaxation to the Operation Breakthrough community.
Ellen Edgar, a project specialist at Unbound and a yoga instructor led a yoga class with children from the "Green Neighborhood" last fall. 
Esselman said since Edgar's visit, the organization has implemented her yoga techniques into more of the children's daily routine.
"Unbound doesn't just give us financial help, they give us their time. Unbound volunteers give of themselves."
About Unbound
Unbound is the largest nonprofit organization in Kansas with more than $120 million in annual revenue. Unbound works side by side with people of diverse faiths in 20 countries, bringing people together to challenge poverty in new and innovative ways.
Unbound distributes direct aid as quickly and efficiently as possible to people who need it. 92.5 percent of Unbound's expenses go toward program support.
Image Available: http://www.marketwire.com/library/MwGo/2016/3/4/11G086249/Images/Unbound_GroupImage-88984415cd7e89ddae9c7f301750202c.jpg
Embedded Video Available: https://youtu.be/KFlM4ysab5w
Erica Braker
785-393-9171
EricaB@unbound.org