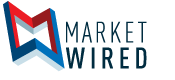 Media Advisory: Press Conference on Vacancy for U.S. Ambassador to Mexico
/EINPresswire.com/ -- WASHINGTON, DC--(Marketwired - March 01, 2016) - On Thursday, March 3 from 11:30 AM to 12:00 PM, USHCC President & CEO Javier Palomarez and a bipartisan coalition of Senators, led by U.S. Sen. Tom Udall (D-NM) and Sen. Jeff Flake (R-AZ), will address the delay in confirming Roberta Jacobson's nomination to be U.S. Ambassador to Mexico.
Jacobson, currently serving as U.S. State Department Assistant Secretary for Western Hemisphere Affairs, was nominated last July and received approval by the Senate Foreign Relations Committee in November. However, since then, there has been an indefinite delay in confirming Jacobson for this post. Without an ambassador in place, the indispensable relationship we share with our southern neighbors may stall, at a time when our mutual economic, security, and cultural interests require our bond to be stronger than ever. 
WHO: United States Hispanic Chamber of Commerce (USHCC) President & CEO Javier Palomarez
Senator Tom Udall (D-NM)
Senator Jeff Flake (R-AZ)
WHAT: Press Conference regarding Roberta Jacobson's nomination and the crucial importance of confirming a U.S. Ambassador to Mexico
WHEN: Thursday, March 3, 2016 from 11:30 AM to 12:00 PM 
WHERE: U.S. Senate Swamp (located on the grass across the drive from the East Senate steps)
REGISTER HERE.
For more information, please see "America's Missing Mexican Ambassador" on The Hill.
About the USHCC
The USHCC actively promotes the economic growth, development and interests of more than 4.1 million Hispanic-owned businesses, that combined, contribute over $661 billion to the American economy every year. It also advocates on behalf of 260 major American corporations and serves as the umbrella organization for more than 200 local chambers and business associations nationwide.
USHCC Media Contact 
Nidya Sarria 
Senior Communications Manager
(786) 514-1311

Senator Udall Media Contact
Jennifer Talhem
Communications Director
(202) 228-‎6870

Senator Flake Media Contact
Jason Samuels
Communications Director
(202) 228-2046