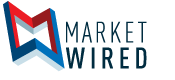 Robot Revolution Powering Up in Denver
Exhibition Supported by Google.org Coming to the Denver Museum of Nature & Science in March
/EINPresswire.com/ -- DENVER, CO--(Marketwired - March 01, 2016) -  They're here... to help and improve our lives. A new groundbreaking exhibition, Robot Revolution, supported by Google.org with additional major support from The Boeing Company, will open at the Denver Museum of Nature & Science on Friday, March 18. 
Robot Revolution explores how robots, created by human ingenuity, will ultimately be our companions and colleagues, changing how we play, live, and work together. The exhibition takes guests into a visionary world where robots are not just a curiosity but a vital asset.
The experience comes to life with a collection of cutting-edge robots secured from some of the most innovative global robotics companies and universities. Museum guests receive an extraordinary opportunity to interact with robots that have rarely been shown to the public.
From Yume Robo, the climbing robot that traverses up and down a ladder, to the Recon Scout Throwbot XT that can literally be thrown into a dangerous situation to collect vital information, guests will be awed by the breakthroughs and capabilities of these machines.
Robot Revolution features fun, hands-on elements, intriguing videos, and thought-provoking questions that delve into various aspects of robotics and offer engaging hands-on activities with amazing robot specimens.
Cooperation: Discover how engineering breakthroughs are helping to create robots that work with humans to enhance our lives.
Watch soccer 'bots compete in a match.
See EMYS mimic your facial expressions with its advanced facial-coding technology.
Feel PARO, a furry baby seal therapy robot, respond to your touch.
Try a surgical training simulation to see what it is like to perform robotic surgery.
See a robot exoskeleton that augments physical strength and can assist people who are paralyzed.
Smarts: Identify how machines are able to sense, plan, and then act, while comparing and contrasting the ways in which humans and robots learn.
Make "eye" contact with ROBOTIS-OP as it follows faces using visual tracking software.
Move the UR5 robot arm and watch it repeat the movements.
Skills: Learn about the skills robots possess that mimic, and often surpass, human capabilities.
Experiment with various advanced robot "grippers" to select and pick up objects.
See how the Fanuc delta robot selects and sorts items with precision and speed.
Play a game of 21 with a Yaskwawa/Motoman dual-arm robot, and compete with Baxter, a robot developed to work alongside humans in factories, in simultaneous games of tic-tac-toe.
Locomotion: Explore the ways robots move and how they offer humans access to places we can't venture ourselves.
Test the ability of a ROBOTIS-MINI to put one foot in front of the other and control its balance.
Control THES, a snake-like 'bot that can crawl through pipes and alert humans to leaks or system damages.
Learn how TOPY OSCAR can climb up and down stairs with its long rubber treads.
Drone Show: Participate in a live stage show about drones and their emerging capabilities.
Robo Garage: Watch technicians in action as they maintain the robots in the exhibition.
Tinker Tank:
Try on robot costumes and read robot books.
Play and experiment with Bee Bots, Snap Circuits, and Cubelets.
The exhibition was created by the Museum of Science and Industry, Chicago (MSI). The MSI team collaborated with a renowned group of robotics experts to offer insight on the content, including lead advisor Dr. Henrik I. Christensen, KUKA chair of robotics at the College of Computing at the Georgia Institute of Technology and executive director of the Institute for Robotics and Intelligent Machines, and Dr. Dennis Hong, professor and founding director of RoMeLa (Robotics and Mechanisms Laboratory) of the Mechanical and Aerospace Engineering Department at UCLA.
"Robots are for everyday people, not just scientists and engineers," said Steven Lee, curator for the exhibition for the Denver Museum of Nature & Science. "Robots are positively impacting daily life as humans use robotics to achieve more in search and rescue, law enforcement, science exploration, aviation, and medicine. In this exhibition, even guests who think they aren't interested in robotics will be amazed by the human ingenuity that goes into creating these machines."
Tickets for the general public are now on sale. General visitors pay $23.95 adult, $19.95 senior (age 65+), $17.95 junior/student (ages 3-18 or with a student ID). Museum members receive a discount on admission. Timed tickets will be required and advance reservations are encouraged. Group pricing is available.
Robot Revolution is supported by Google.org with additional major support from The Boeing Company. Other funding provided by RACO Industrial, The David Bohnett Foundation, The Kaplan Foundation, and official airline United Airlines. The exhibition is presented in Denver by Avnet.
MSI is grateful to the Japanese External Trade Organization (JETRO), the Institute for Electrical and Electronics Engineers-Robotics and Automation Society (IEEE RAS), and ITA, Inc. for their assistance with the development of this exhibition.
The Denver Museum of Nature & Science is the Rocky Mountain Region's leading resource for informal science education. Our mission is to be a catalyst and ignite the community's passion for nature and science. The Museum envisions an empowered community that loves, understands, and protects our natural world. As such, a variety of engaging exhibits, discussions and activities help Museum visitors celebrate and understand the wonders of Colorado, Earth, and the universe. The Museum is located at 2001 Colorado Blvd., Denver, CO, 80205. To learn more about the Museum, visit dmns.org, or call 303.370.6000. Many of the Museum's educational programs and exhibits are made possible in part by the citizens of the seven-county metro area through the Scientific & Cultural Facilities District. Connect with the Museum on Facebook, Twitter, and Instagram.
The Museum of Science and Industry, Chicago (MSI), one of the largest science museums in the world, offers world-class and uniquely interactive experiences that inspire inventive genius and foster curiosity. From groundbreaking and award-winning exhibits that can't be found anywhere else, to hands-on opportunities that make you the scientist-a visit to MSI is where fun and learning mix. Through its Center for the Advancement of Science Education (CASE), the Museum offers a variety of student, teacher, and family programs that make a difference in communities and contribute to MSI's larger vision: to inspire and motivate children to achieve their full potential in science, technology, medicine and engineering. Learn more at msichicago.org.     
Image Available: http://www.marketwire.com/library/MwGo/2016/3/1/11G085429/Images/RobotRevolution_guests_0082-ee0fc91a6606acaea8cc2439609297cd.jpg
Image Available: http://www.marketwire.com/library/MwGo/2016/3/1/11G085429/Images/RobotRevolution_BAXTER-6f3fa0e85ed59035bbbad33c03e5924b.jpg
Image Available: http://www.marketwire.com/library/MwGo/2016/3/1/11G085429/Images/RobotRevolution_RobotisOP_001-8de04933c570bdd7af2c20b1eb298c33.jpg
Media contact:

Maura O'Neal
Denver Museum of Nature & Science
Maura.oneal@dmns.org
303-370-6407