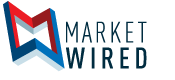 Luxury Hotel in Kochi Travels With "Jimmy Rocks" to Explore the Diverse Flavors of India
Kochi Kitchen at Kochi Marriott Launches Its Food and Beverage Trail This Year, With Its Travel Mascot, Jimmy Rocks, From 19th February 2016
/EINPresswire.com/ -- EDAPPALLY KOCHI, INDIA -- (Marketwired) -- 03/01/16 -- Since its inception in December of 2014, Kochi Marriott has enjoyed over a year of satisfied guests. This year, Kochi Marriott hotel launches its Food and Beverage culinary trail with fictional culinary maverick, "Jimmy Rocks." An ardent wanderer, Jimmy is dedicated to traveling brilliantly in search of authentic and unique flavors around all of India.
His journey to explore diverse Indian cuisines from Gujarat began on the 19th of February. From Gujarat, Jimmy will continue his journey via NH15 to Rajasthan, Punjab, and other vibrant states of India. During his travels Jimmy Rocks shares his experiences, recipes, and unique dishes with the team at "Kochi Kitchen," the all-day dining at Kochi India's 5-star hotel, the Kochi Marriott. Guests are welcome and encouraged to follow Jimmy Rocks along the Food Trail with us throughout 2016, and Kochi Marriott will be delighting its guests with engaging social media contests, merchandise giveaways, and an exciting Bonanza at the end of the year.
Marriott's hotel near Infopark, Kochi first introduced Jimmy Rocks and his travel plans on 11th February, to the food connoisseurs of Kochi. Actor Tovino Thomas officially launched the Jimmy Rocks logo and Executive Chef, Anthony Huang, introduced Jimmy Rocks to Kochites.
The General Manager of this premier conference hotel in Kochi, Mr. Vineet Mishra said, "We are happy to introduce our travel mascot, Jimmy Rocks and hope that he enlivens our guests' experience throughout the year. We wish to deliver brilliant and unique culinary experiences at Kochi Kitchen. We resonate our hotel tag line, practice New-Age hospitality, and as a team, work towards curating a new-age experience with Jimmy Rocks," during the logo launch.
The official launch is in association with Bull Angels and the Royal Enfield Club. A bike rally was organized after the formal inauguration.
Enriching the hotel deals at Kochi Marriott will be Jimmy's mission. Reporting exciting local recipes back to Kochi Kitchen, the restaurant will feature dishes that are signature to Jimmy's current stop on the Food Trail. On 19th February, the menu offered Gujarat dishes like Dabba mutton, Bohra fried chicken, and kichadi. As Jimmy's trip progresses the restaurant's menu will encompass the ambience of each state.
About Jimmy Rocks
"Jimmy Rocks" was born on a boat whilst his parents were travelling towards Kerala. The name of the boat? "On the Rocks." With adventure is in his blood, Jimmy has travelled across the length and breadth of India and across the world. His goal? Become one with the culture of the locale, its people, and their habits. His travels have made him a connoisseur of global cuisine. Ask him anything about food; no matter if it's about typical South Indian dish Avial or the classic Caesar salad, if it's about Chinese specialties or Punjabi local recipes, his enthusiasm will reach new heights. Less adventurous types can follow along with Jimmy's travels on Twitter using the hashtags #jimmyrocks and #kochikitchen.
About Kochi Marriott
Kochi Marriott Hotel is a five star hotel situated within the Lulu Mall campus. It has 274 well-appointed rooms, along with 27 suites. One of the tallest structures in the city, this hotel has a fully equipped fitness center and lap size pool, along with two food and beverage venues, and 9 meetings rooms. The hotel's conference space can accommodate up to 2000 guests for social events and has breakout rooms for smaller meetings. Luxurious amenities like the Quan Spa and the vast Executive Lounge allow guests to have a brilliant stay. Guests can stay updated on Kochi Marriott's latest deals and promotions by following along on Twitter using the hashtag #kochimarriott.
Media Contact
Chinnu Jimmy
Multi-Property Marcomm Marketing Communications Manager
Kochi Marriott hotel & Courtyard By Marriott Kochi Airport Hotel
8589989011
chinnu.jimmy@marriott.com
www.kochimarriott.com
Image Available: http://www2.marketwire.com/mw/frame_mw?attachid=2972522

CONTACT:
Kochi Marriott Hotel
Lulu International Shopping Mall, 34/1111 N.H. 47
Edappally Kochi 682024 India
+91-484-7177777
http://www.marriott.com/hotels/travel/cokmc-kochi-marriott-hotel/