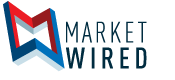 Minnova Corp. Grants Stock Options
/EINPresswire.com/ -- TORONTO, ONTARIO -- (Marketwired) -- 03/01/16 -- Minnova Corp. (TSX VENTURE: MCI) (the "Company") announces that it has granted an aggregate of 300,000 options to purchase common shares of the Company exercisable at a price of $0.36 per common share for a period of 5 years, to certain directors, officers, employees and consultants. The common shares issuable upon exercise of the options are subject to a four month hold period from the original date of grant.
Forward Looking Statements
This news release contains "forward-looking information" within the meaning of applicable Canadian securities legislation. Forward-looking information includes, but is not limited to, information regarding the Company including management's assessment of future plans and operations, that may involve risks associated with mining exploration and development, volatility of prices, currency fluctuations, imprecision of resource estimates, environmental and permitting risks, access to labour and services, competition from other companies and ability to access sufficient capital. As a consequence, actual results may differ materially from those anticipated in the forward looking statements. A feasibility study has not been completed and there is no certainty the disclosed targets will be achieved nor that the proposed operations will be economically viable. Although Minnova has attempted to identify important factors that could cause actual results to differ materially from those contained in forward-looking information, there may be other factors that cause results not to be as anticipated, estimated or intended. There can be no assurance that such information will prove to be accurate, as actual results and future events could differ materially from those anticipated in such information. Accordingly, readers should not place undue reliance on forward-looking information. Minnova does not undertake to update any forward-looking information, except in accordance with applicable securities laws.
Neither TSX Venture Exchange nor its Regulation Services Provider (as that term is defined in the policies of the TSX Venture Exchange) accepts responsibility for the adequacy or accuracy of this release.
Contacts:
Minnova Corp.
Gordon Glenn, President & Chief Executive Officer, or
Investor Relations
647-985-2785
info@minnovacorp.ca
www.minnovacorp.ca