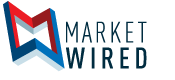 Modernizing Siebel Could Be Simpler Than You Thought
/EINPresswire.com/ -- DENVER, CO--(Marketwired - March 01, 2016) - Modern Siebel? Isn't that an oxymoron? While people use many adjectives to describe Siebel, modern typically is not one of them. However, Siebel users need modern CRM capabilities just as much as anyone else. To help Siebel customers understand their strategic options for modernizing, Eventus and Oracle are presenting a free webinar, "Evolve Your Siebel CRM with The Oracle Roadmap to Modern™". This live webinar will take place March 23, 2016, at 1 pm ET/10 am PT. To register for the webinar, click here.
Even though Siebel is not particularly modern, many large Siebel shops still see their Siebel CRM software as just as foundational to their business as their ERP system. While many have tried, no current cloud-based CRM vendor yet offers sufficient scalability and functionality to provide a legitimate Siebel replacement option. However, rip-and-replace is not the only way to modernize Siebel.
Eventus Solutions Group has been working with the team at Oracle over the past year on an alternative option for Siebel users that Eventus calls "Siebel Modernization". Instead of ripping and replacing Siebel, why not deploy a hybrid architecture where Siebel remains the core CRM system of record, but Oracle Service Cloud provides needed modern capabilities such as web self-service, digital channels, and modern knowledge management-what Eventus calls "systems of engagement"?
Join us on March 23rd, when Eventus Solutions Group Director of Cloud Services Doug Dostal joins Roderick Peace, Director of Product Management for Oracle Service Cloud, to share the latest updates on the Siebel Modernization initiative. You'll come away from this webinar empowered and confident there is a modern roadmap for your organization after hearing and seeing first-hand the following from the team:
Why Siebel is one of the primary candidates for The Oracle Roadmap to Modern Customer Service
Demonstrations of Oracle Service Cloud providing Email, Chat and Knowledge Management capabilities for a Siebel CRM instance
How to expedite Siebel migration projects using Oracle's Siebel Integration Accelerators
Recent Siebel Modernization success stories
This live event will take place March 23, 2016, at 1 pm ET/10 am PT. Don't miss it! Click here to register.
About Eventus
Eventus Solutions Group is a nationally recognized consulting and managed services firm that helps its clients optimize the way they engage with their customers in contact centers and via digital channels. The company's unique business model has earned it recognition on the Inc. 500 list of fastest growing private companies and has helped Eventus build a client list that includes some of the most well-known brands in healthcare, insurance, retail, communications, government and other industries. For more information, visit http://www.eventusg.com, or follow us on LinkedIn or Twitter @eventusg.
The Oracle Roadmap to Modern is a trademark of Oracle Corporation.
Image Available: http://www.marketwire.com/library/MwGo/2016/3/1/11G085383/Images/ESG-Siebel_300x79-b616ff4bf024ba14a57b17ab18c397a3.jpg