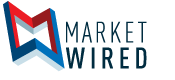 DJI Announces Phantom 4 Quadcopter With Active Obstacle Avoidance; Pre-Order Now at B&H Photo
Drones News: New for 2016, DJI Announces Its Latest Evolution in the Phantom Line, the Phantom 4 Quadcopter, With New Hardware and Software Features
/EINPresswire.com/ -- NEW YORK, NY--(Marketwired - March 01, 2016) - B&H Photo would like to share the announcement of DJI's Phantom 4 quadcopter.New for 2016, DJI announces its next evolution in UAS (Unmanned Aerial Systems), updating it with new hardware, a new look, and new functionality. The Phantom 4 continues the heritage of the Phantom line, and improves it in many ways. The newest generation is built around a magnesium core for rigidity and strength, while achieving a light weight for efficient movement during flight and extended flight times. The sleek chassis is aerodynamically shaped to minimize excess movement caused by air currents. In sport mode, the combination of the light weight and aerodynamic chassis the Phantom 4 can reach speeds of up to 45 mph.
DJI Phantom 4 Quadcopter
http://www.bhphotovideo.com/c/product/1235779-REG/dji_cp_pt_000312_phantom_4_professional_quadcopter.html
Gimbal-Stabilized 4K Camera
12MP RAW / JPEG Still Photos with HDR
Visual Sensor for Obstacle Avoidance
Streamlined Shell / Magnesium Unibody
To Speed of 40mph in Sport Mode
DJI Go App for iOS and Android
Visual Tracking of Moving Subject
TapFly Touch-Based Flight Control Mode
Cine-D / D-Log Professional Video Modes
Up to 28 Minutes Flying Time
While the physical improvements to the chassis certainly improve the flight experience, evolutions to the internal operation and the DJI GO app control have been made as well, to further increase the capabilities of this quadcopter. The Phantom 4 features more intelligent flight modes and increased sensory perception by way of two tiny cameras, each one placed directly above one of the two landing legs. These two cameras give the Phantom 4 a sense of depth -- as we humans have -- for calculating the distance between it and incoming obstacles. With the Active Obstacle Avoidance feature turned on, the Phantom 4 will automatically maneuver itself in order to avoid contact with obstacles by flying around them or stopping completely. The Phantom 4 can also sense incoming objects when returning to home, avoiding them automatically to complete its flight path safely.
The Phantom 4 can also visually track three-dimensional objects through advanced computer vision, object recognition, and machine learning. Just tap a subject -- such as a person, car, or dog -- on the smart device connected to the Phantom 4, and the quadcopter's camera will center on the subject and follow it as it moves, keeping the subject in the center of the frame.
Speaking of cameras, the Phantom 4's camera has a 1/2.3" 12mp sensor capable of recording raw DNG photos and 60Mbps videos at DCI 4K resolution (4096x2160) at 24/25p and UHD 4K (3840x2160) at 24/25/30p. In full-HD resolution (1920x1080) frame rates of up to 120p can be recorded, for dramatic slow-motion effects. The camera's lens has a 20mm (35mm full-frame equivalent) field of view and a bright f/2.8 aperture for clean, sharp video. The camera can be controlled manually through the DJI GO app to compensate for local lighting conditions and to prevent "surprise" unintended exposure shifts. The camera is attached to an improved gimbal which holds the camera on both sides, not just one. This configuration places the lens in the center of the gimbal's range, and improves stability during flight. The gimbal is manufactured from magnesium, and is dampened to prevent excessive vibrations from affecting your video.
In addition to the new Phantom 4, DJI is bringing out a new Multi-Function Backpack for taking any generation Phantom with you on the go. In addition to your Phantom, the backpack will hold your transmitter, extra batteries, propellers, and a laptop. The semi-rigid construction has a hard back and zippered compartments for storage.
The Phantom 4 continues in the footsteps of the successful Phantom line of quadcopters, constantly evolving and bringing new technology, functionality, and construction features to its latest offerings. Be sure to check the B&H website for pricing, availability, and ordering information.
To read more about the full line of drones available at B&H, click here.
http://www.bhphotovideo.com/c/browse/aerial-imaging/ci/27989/N/3765401970
B&H Photo Video is an authorized DJI dealer, with the most up-to-date DJI product information, product pricing and promotional offers.
About B&H Photo Video
As the world's largest source of photography, video, audio, and the latest trending technologies, including drones, virtual reality, and 3D Printers, B&H Photo Video is known worldwide for its attentive, knowledgeable sales force, excellent customer service, and fast, reliable shipping. Visitors to the website can access a variety of enlightening articles and educational videos. B&H has been satisfying customers worldwide for over 40 years. 
Latest Trending Technologies
Wearable Technology: http://www.bhphotovideo.com/c/browse/wearable-tech/ci/24005/N/3957447225
Virtual Reality: http://www.bhphotovideo.com/c/browse/360-spherical-virtual-reality-production/ci/29185/N/3705627361
Unlocked Cell Phones: http://www.bhphotovideo.com/c/buy/smartphones/ci/24039/N/3955685938
Smart Watches: http://www.bhphotovideo.com/c/buy/smart-watches/ci/24033/N/3957447224
Customers making purchases on the B&H website can now make a split payment with multiple credit cards, a useful feature for those with limited credit on their individual cards. Previously, this method of payment was only available to customers when purchasing by phone or in store.
Many items can now be ordered online and picked up at our NYC Superstore. Add any qualifying items to your shopping cart and select STORE PICKUP. You will then have an opportunity to indicate who will be making the pickup, if it is someone other than yourself. You'll receive an email (up to 45 minutes) after completing your order, indicating that your order is ready for pickup at the B&H SuperStore.
The B and H YouTube Channel has an unmatched wealth of educational photographic content. Our entertaining and informative videos feature product overviews from our in-house specialists, as well as photography industry experts. You can even view the B&H Event Space presentations from many of the world's foremost photographers and interviews with some of photography's most dynamic characters. Tap into this exciting resource by subscribing to the B&H YouTube Channel here. In addition to these videos, the B&H Explora blog presents new product announcements, gear reviews, helpful guides, and tech news written by product experts and industry professionals.
When you're in Manhattan, take a tour of the B&H Photo SuperStore, located at 420 Ninth Avenue. The expo continues all year round in the camera kiosks at B&H. Featuring the newest cameras, the kiosks are manned by manufacturer representatives, who are there to guide you and demonstrate the latest photographic technology. With hundreds of products on display, the B&H Photo SuperStore is the place to test-drive and compare all the latest technology gear.
Image Available: http://www.marketwire.com/library/MwGo/2016/3/1/11G085344/Images/DJI_Phantom_4_-_4_K_Camera-2e2e31ad15c6b18eb356665f23b3ccf7.jpg
Image Available: http://www.marketwire.com/library/MwGo/2016/3/1/11G085344/Images/DJI_Phantom_4_-_4K_Video_Camera-b94397782b6fac5e8eef2b7a7291c33b.jpg
Image Available: http://www.marketwire.com/library/MwGo/2016/3/1/11G085344/Images/DJI_Phantom_4_Professional_Quadcopter-12f13ec2240c825a8427f5bf2c19c497.jpg
Image Available: http://www.marketwire.com/library/MwGo/2016/3/1/11G085344/Images/DJI_Phantom_4_-_4K_Video_Camera-44c118a666d8b98b9c2e5a30433bb439.jpg
Image Available: http://www.marketwire.com/library/MwGo/2016/3/1/11G085344/Images/DJI_Phantom_4_-_4K_Video_-_kit-1bd0648fd87ba379aa26ecf054ab7266.jpg
Image Available: http://www.marketwire.com/library/MwGo/2016/3/1/11G085344/Images/DJI_Phantom_4_-_4K_Video_-_front-cc13db0c16399592b607757236987a06.jpg
Henry Posner
B&H Photo Video
212-615-8820
http://www.bhphotovideo.com/