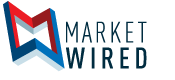 National Business Group on Health Applauds Supreme Court Ruling in Vermont Claims Data Requirement
/EINPresswire.com/ -- WASHINGTON, DC -- (Marketwired) -- 03/01/16 -- Calling it an important victory for self-insured employers, the National Business Group on Health today applauded the Supreme Court ruling in the Gobeille v. Liberty Mutual Insurance Company, case. The Supreme Court ruled that the state of Vermont cannot force self-insured health benefit plans that are governed by the federal Employment Retirement Security Act (ERISA) to release data on the amount paid on health insurance medical claims. Liberty Mutual claimed that ERISA, which governs employer-sponsored benefits, prohibited such requirements.
Brian Marcotte, President and CEO of the National Business Group on Health, commented: "Today's Supreme Court ruling is a victory for employer-sponsored health benefit plans. It reinforces that ERISA preempts state laws and regulations that would complicate plan administration. The ruling assures that multi-state employers can operate employee health benefit plans by the same rules nationwide, which saves costs for both employers and employees. While employers support the intentions behind Vermont's law, we believe that a national approach to rules for all-payer claims databases will be more productive and less costly."
About the National Business Group on Health®
The National Business Group on Health is the nation's only non-profit organization devoted exclusively to representing large employers' perspective on national health policy issues and helping companies optimize business performance through health improvement, innovation and health care management. The Business Group leads initiatives to address the most relevant health care issues facing employers today and enables human resource and benefit leaders to learn, share and leverage best practices from the most progressive companies. Business Group members, which include 71 Fortune 100 companies, provide health coverage for more than 50 million U.S. workers, retirees and their families. For more information, visit www.businessgrouphealth.org.
Media Contact:
Ed Emerman
609-275-5162
eemerman@eaglepr.com