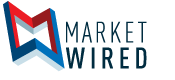 Crystallex Updates Stakeholders
/EINPresswire.com/ -- TORONTO, ON -- (Marketwired) -- 03/01/16 -- Crystallex International Corporation (TSX VENTURE: KRY) awaits the final award of the arbitral tribunal constituted under the rules of the Additional Facility of the World Bank's International Centre for Settlement of Investment Disputes ("ICSID") to decide its $3.16 billion (plus interest) claim against the Bolivarian Republic of Venezuela ("Venezuela") in relation to the unlawful expropriation of its investment in the Las Cristinas mining project pursuant to the Agreement between the Government of Canada and the Government of the Republic of Venezuela for the Promotion and Protection of Investments (the "Treaty"). The arbitral proceedings were formally closed in December 2015 following the completion of the parties' oral and written submissions in January 2015.
As a result of recent public announcements by Gold Reserve Inc. and Venezuelan government officials, Crystallex has become aware that Gold Reserve and Venezuela have entered into a memorandum of understanding that contemplates, among other things, a settlement of Gold Reserve's US$740.3 million ICSID award against Venezuela under the Treaty. Based on these public announcements, Crystallex understands that the agreement contemplates a joint venture to mine two properties: the Las Brisas property, which was the object of Gold Reserve's Treaty claim and award against Venezuela, and the Las Cristinas property which is the object of the Crystallex's arbitral claim. For the avoidance of doubt, Crystallex has not taken part in the negotiations between Gold Reserve and Venezuela, or any other negotiations with Venezuela with respect to its claim, and will receive no benefits under the agreement.
Venezuelan government officials -- including President Nicolas Maduro, President of Petróleos de Venezuela SA and Minister of Petroleum and Mines Eulogio Del Pino and Central Bank President Nelson Merentes -- have announced that the combined Brisas-Cristinas project contemplated in the memorandum of understanding with Gold Reserve is valued at US$5 billion.
About Crystallex
Crystallex International Corporation is a Canadian based mining company, with a history of acquiring, exploring, developing and operating mining projects. Crystallex has successfully operated an open pit mine in Uruguay and developed and operated three gold mines in Venezuela. The Company's principal asset is its international claim in relation to its investment in the Las Cristinas gold project located in Bolivar State, Venezuela.
For more information on the Company's ICSID case visit: https://icsid.worldbank.org/apps/icsidweb/cases/Pages/casedetail.aspx?CaseNo=ARB%28AF%29/11/2
For more information on the Company's CCAA Proceedings visit: www.ey.com/ca/crystallex
CAUTIONARY NOTE REGARDING FORWARD-LOOKING STATEMENTS: Certain statements included in this press release, constitute forward-looking statements. The words "believe," "expect," "anticipate," "contemplate," "target," "plan," "intends," "continue," "budget," "estimate," "may," and similar expressions identify forward-looking statements. Forward-looking statements are necessarily based upon a number of estimates and assumptions that, while considered reasonable by the Company, are inherently subject to significant business, economic, financial and political uncertainties and contingencies. Many factors could cause the Company's actual results to differ materially from those expressed or implied in any forward-looking statements made by, or on behalf of, the Company. Investors are cautioned that forward-looking statements are not guarantees of future performance and, accordingly, investors are cautioned not to put undue reliance on forward-looking statements due to the inherent uncertainty therein. For more information on the risks, uncertainties and assumptions that could cause the Company's actual results to differ from current expectations, please refer to the Company's public filings available under the Company's profile on SEDAR at www.sedar.com and the documents relating to the CCAA proceedings available on the Monitor's website. Forward-looking statements are made as of the date of this press release and the Company disclaims any intent or obligation to update publicly such forward-looking statements, whether as a result of new information, future events or results or otherwise, except as required by applicable law.
Contact Information:

Crystallex International Corporation
Robert A. Fung
Chairman and CEO
(416) 203-2448