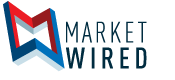 Event Cardio Group Advances Its Commercialization of NowCardio(TM) in Europe, Australia and the U.S. and Receives $325,000 CAD
/EINPresswire.com/ -- NEW YORK, NY--(Marketwired - March 01, 2016) - Event Cardio Group, Inc. (OTCQB: ECGI), a medical device company, that has developed NowCardio™, an Advanced Ambulatory Arrhythmia Monitoring System, is pleased to announce it has entered into a support agreement with The Stornoway Group, Inc.
Event Cardio Group Inc. has signed an agreement with The Stornoway Group, Inc. for support in obtaining the regulatory approvals necessary to market the NowCardio™ medical device in Europe, Australia and the U.S. The support includes assistance with ISO 13485:2003 (CMDCAS & MDD) quality management system (QMS) documentation, 21 CFR Part 807 implementation, and support through to compliance audits of the QMS by the Registrar / Approval Authorities (FDA/TGA). The scope covers the design, manufacture, packaging, instructions for use, labeling, and customer support of the NowCardio™, medical device.
Event Cardio Group has a second tranche of $325,000 CAD from the group of individuals with which it entered into Subscription Agreements for a total of $1,500,000 as previously disclosed in a Report on Form 8-K filed February 17, 2016. To date, the group has advanced $660,000 CAD of the $1,500,000 CAD provided for in the Subscription Agreements. This second tranche of funds will largely be used to further the commercialization of the NowCardio™ medical device.
John Bentivoglio, Chief Executive Officer and President of Event Cardio Group, stated, "I am extremely pleased to move forward with the certification and plan for the distribution of NowCardio™ in Europe, Australia and the U.S. These markets are strategically important to the commercialization plans for NowCardio™, and our partner in Australia looks forward to distributing NowCardio™ as soon as the regulatory process is completed."
About Event Cardio Group, Inc.
Event Cardio Group, Inc. is a developer of medical diagnostic detection equipment that focuses on the detection, and preventive treatment, of high-risk diseases. The Company's core product is NowCardio™,an advanced Advanced Ambulatory Arrhythmia Monitoring System monitor which offers the combined functionality of holter monitoring, event recording, and mobile cardiac telemetry simultaneously within in a single device. For more information on the company please visit www.eventcardiogroup.com.
Statements in this release may be regarded, in certain instances, as "forward-looking statements" pursuant to certain sections of the Securities Act 1933 and the Securities Exchange Act 1934, respectively. "Forward-looking statements" are based on expectations, estimates and projections at the time the statements are made, and involve risks and uncertainties, which could cause actual results or events to differ materially from those currently anticipated, including, but not limited to delays, difficulties, changed strategies, or unanticipated factors or circumstances affecting Event Cardio Group, Inc. and its business. There can be no assurance that such forward-looking statements will ever prove to be accurate and readers should not place undue reliance on any such forward-looking statements contained herein. Event Cardio Group, Inc. will not republish revised forward-looking statements to reflect events or circumstances after the date hereof to reflect the occurrence of unanticipated events.
Contact:
John Bentivoglio
President & CEO
212-321-0091 
johnb@eventcardiogroup.com