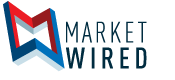 DELSEY Celebrates 70 Years of Innovation, Revealing Two of the Lightest Cases on the Market at TGS 2016
DELSEY Will Showcase the Latest Standard in Hard-Side and Soft-Side Lightweight Luggage at the Travel Goods Show March 8th-10th, Booth 1060 at the Las Vegas Convention Center
/EINPresswire.com/ -- PARIS, FRANCE -- (Marketwired) -- 03/01/16 -- DELSEY, the iconic French luggage brand known for 70 years of timeless quality and audacious design, is revealing two of the lightest cases on the market at the TGS 2016. Soft-side DELSEY CHATILLON and hard-side DELSEY BASTILLE LITE underline the DELSEY commitment to creating innovative luggage that meets the needs of every traveler.
Recent airline regulations have changed the way people travel. Weight restrictions for both carry-on and checked luggage are strictly enforced and travelers must abide by these guidelines or face steep baggage fees. Understanding how people travel, DELSEY is dedicated to creating luggage that helps make connections seamless. The lighter the luggage, the more room people have to pack clothing, outdoor gear, and personal items that will make their travel experience easier.
Lightweight luggage has been part of the DELSEY DNA for decades. DELSEY first introduced the HELIUM collections in 1984, featuring an innovative, flexible frame. The 2004 launch of DELSEY HELIUM LITE 100 included the latest fiber-glass technology. And DELSEY continues to uncover new approaches to ultra-lightweight luggage.
DELSEY is a leader in lightness for both soft-side and hard-side luggage, knowing each style has something to offer. For travelers who prioritize organization and outside pockets, soft-side collections best meet their needs. And for travelers looking for maximum protection and two compartments to pack, hard-side is the model of choice. Celebrating their 70 year anniversary, DELSEY is launching soft-side and hard-side ultra-lightweight collections:
DELSEY CHATILLON
With the carry-on weighing only 4.7 pounds, DELSEY CHATILLON is one of the most durable, lightweight and innovative collections on the market. This fully-featured soft-side sleek bag is made from water-repellent DuraTec™ fabric offers roomy compartments including an easy access bottom pocket for chargers, cords and last minute items several to maximize packing capacity. DELSEY CHATILLON also features the DELSEY patented Overweight Indicator on the medium and large uprights, to ensure travelers can pack perfectly. Travelers simply lift the bag holding the Overweight Indicator and a red mark alerts travelers if their bag exceeds the 50 pound limit enforced by most airlines. With DELSEY CHATILLON, travelers will truly lighten their load!
DELSEY BASTILLE LITE
Launching in July, DELSEY BASTILLE LITE will be the new standard in hard-side lightweight travel, with the carry-on case weighing less than 5 pounds. This 100% polycarbonate case features an attractive scratch resistant matte finish while the convenient split book opening with a zippered divider offers several easy packing options, from his and her divisions to indoor / outdoor clothing separation. Soft-touch handles showcase the DELSEY savoir faire, providing added comfort when lifting a full case. Double spinner wheels ensure superior maneuverability and a TSA-accepted lock completes the case creating a beautiful accompaniment to any trip.
Journalists are invited to come and test out the DELSEY designs from March 8th to 10th at the Las Vegas Convention Center. To book an interview please contact Dalyce at (403)869-3259.
ABOUT DELSEY: An iconic brand, DELSEY is a French company and a creator of baggage since 1946. For more than 70 years DELSEY has offered consumers cases which bring together quality and audacious design. DELSEY creates ingenious baggage designed to accompany travellers wherever they go and to adapt to all types of journey, both professional and personal. Its strength grounded in its expertise, the brand is behind numerous innovations recognised by important prizes in the design world. DELSEY brings together style and functionality to create products that reflects the personality of each consumer. Today DELSEY is present on five continents and in more than 110 countries. A DELSEY bag is sold every 10 seconds.
Contact:
Dalyce Semko Suanez
Open2America
Phone: (403) 869-3259
E-Mail: d.suanez@open2america.com