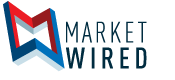 Demartek Evaluates Emulex Gen 6 Fibre Channel Adapters
/EINPresswire.com/ -- GOLDEN, CO--(Marketwired - March 01, 2016) - Demartek, an independent computer industry analyst firm with its own computer test lab, announces that it has evaluated the Emulex Gen 6 Fibre Channel Adapters. Gen 6 Fibre Channel runs at 32 Gbps (32GFC) and includes additional security and diagnostic features not found in previous generations of Fibre Channel technology.
"We have been saying for some time that flash storage systems and high speed networks were made for each other. With the growing popularity of all-flash arrays and the anticipation of even faster non-volatile memory technology, Gen 6 Fibre Channel couldn't appear at a better time," said Dennis Martin, Demartek President. "The Emulex and Brocade Gen 6 Fibre Channel products allowed our data warehousing workload to complete 3.4 times faster than 8GFC and 1.8 times faster than 16GFC technology. Latencies were also reduced by substantial margins over the previous generations of Fibre Channel technology."
This Demartek evaluation is available at http://www.demartek.com/Demartek_Emulex_LPe32000_Gen6_FC_Evaluation_2016-03.html and in the Demartek FC Zone on the Demartek web site.
Additional information on Gen 6 Fibre Channel is available on the Demartek Storage Interface Comparison page.
About Demartek
Demartek is a computer industry analyst organization with its own ISO 17025 accredited computer test lab. Demartek provides real-world, hands-on research & analysis by focusing on industry analysis and lab validation testing of server, network, storage and security technologies, for the small and medium business (SMB) environment and the large enterprise. Information about Demartek services is available at: http://www.demartek.com/TestLab on the Demartek website.
Demartek public projects and materials are announced on a variety of social media outlets, including:
Sign-up for the free Demartek monthly newsletter on the Demartek website to be notified when other lab validation reports, Deployment Guides, and commentaries become available.
Contact:
Dennis Martin
303-940-7575