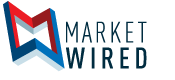 TELUS Garden Receives Official LEED Platinum Certification
/EINPresswire.com/ -- VANCOUVER, BRITISH COLUMBIA -- (Marketwired) -- 03/01/16 -- TELUS (TSX: T)(NYSE: TU)
Note to editors: There are 3 photos associated with this press release
TELUS Garden's office tower is officially one of the greenest buildings in North America.
Following an extensive review, the Canada Green Building Council awarded TELUS Garden Leadership in Energy and Environmental Design (LEED) Platinum certification. This is the highest rating a building development can receive. This honour was presented at today's launch of the Smart Prosperity initiative at TELUS Garden, attended by Prime Minister Justin Trudeau. TELUS President and CEO Darren Entwistle is a founding member of the Smart Prosperity initiative, a new group of Canadian leaders committed to advancing innovation and accelerating Canada's transition to a stronger, cleaner economy.
"Today, we celebrate TELUS Garden, the transformative centerpiece of a revitalized city block and our team's new home in the heart of Downtown Vancouver," said Andrea Goertz, Chief Communications and Sustainability Officer, TELUS. "With great pride, we opened our doors last fall and welcomed our community to experience this innovative space and become inspired by the promise it holds for future generations. Indeed, as one of the most environmentally-friendly developments in North America, TELUS Garden stands as an architectural icon that exemplifies our brand, reflects our values and symbolizes our deep appreciation of our team members for their dedication to connecting people and communities across Canada."
The result of a partnership between TELUS and Westbank, the one million square foot TELUS Garden development includes the 22-storey signature office tower and a 47-storey residential tower currently under construction and targeting LEED Gold standards with 424 green homes and retail space along Robson and Richards Streets.
"TELUS continues to push the boundaries on sustainability through its focus on innovation, and that is even more evident today as we present LEED Platinum certification for the TELUS Garden development," said Thomas Mueller, President and CEO of Canada Green Building Council. "This certification represents much more than an environmental accomplishment; it is a compelling example of the leadership in the corporate sector and of the opportunity that exists for business to contribute to the global movement towards sustainable buildings and green cities, health and well-being for all."
TELUS Garden's unique features include:


--  A district energy system that will reduce demand from conventional
    energy sources by 80 per cent and reduce carbon dioxide emissions by
    more than one million kilograms a year. The system recovers energy from
    the neighbouring telecommunications building that would normally be
    wasted and uses it to heat and cool air and water throughout the
    development;
--  Vancouver's largest solar panel array on the office tower's rooftop,
    reducing reliance on conventional commercial electricity;
--  Rainwater capture systems to irrigate gardens throughout the
    development;
--  10,000 square feet of outdoor meeting space and garden terraces on six
    levels planted with a community food garden that will be tended by TELUS
    team members, indigenous trees and hundreds of plants species;
--  An iconic architectural canopy along Georgia Street that provides
    coverage to the new public plaza, which also features seating, music and
    a free Wi-Fi zone;
--  Vancouver's first cantilevered office spaces above city sidewalks, which
    enhance the office building's design while maximizing the use of
    vertical space;
--  A media facade that displays community programing including visual arts
    created by local students and arts organizations;
--  Advanced building systems, which include a ventilation system providing
    fresh air to residents and workers, rather than the recycled air typical
    of towers;
--  High-efficiency motion sensor lighting to significantly reduce energy
    consumption;
--  Charging stations for electric vehicles and bike storage, with showers
    for team members;
--  450,000 square feet of new office space and 65,000 square feet of new
    retail space, including TELUS' flagship 2,300 square foot retail store.


More than 1,000 TELUS team members as well as tenants including Amazon, Accenture, Capstone Mining and law firm Bull Housser & Tupper are now working from the office tower, part of $750 million development that has transformed an underutilized prime block of downtown real estate between Georgia, Robson, Seymour and Richards Streets into a showcase of architecture, design, environmental stewardship and advanced technology.
"The LEED Platinum certification embodies our commitment and dedication to create a world class development where the sustainable design not only mirrors the culture and values of TELUS team members but also the tenants and businesses who have now become a welcomed part of this environmentally conscious community," said Ian Gillespie, President of Westbank. "We're eager to extend that culture to the future residents who will call TELUS Garden home as we complete the residential tower over the next few months."
TELUS has long called British Columbia home. The company's new LEED Platinum workplace reinforces its commitment to the City of Vancouver, including supporting the city's goal of becoming the greenest city in the world.
TELUS and Westbank registered TELUS Garden with the Canada Green Building Council (CaGBC) as a Leadership in Energy and Environmental Design (LEED) certification candidate under the LEED Canada for Core and Shell Development 2009 Rating System in May 2015. The companies aimed to achieve LEED Platinum certification, the highest possible level, and were formally granted the distinction in February 2016. LEED is a rating system consisting of prerequisites (green building strategies that must be included in any LEED certified project) and credits that a project can elect to pursue to gain points toward LEED certification.
About TELUS
TELUS (TSX: T)(NYSE: TU) is Canada's fastest-growing national telecommunications company, with $12.5 billion of annual revenue and 12.5 million customer connections, including 8.5 million wireless subscribers, 1.5 million residential network access lines, 1.6 million high-speed Internet subscribers and 1.0 million TELUS TV customers. TELUS provides a wide range of communications products and services, including wireless, data, Internet protocol (IP), voice, television, entertainment and video, and is Canada's largest healthcare IT provider.
In support of our philosophy to give where we live, TELUS, our team members and retirees have contributed $440 million to charitable and not-for-profit organizations and volunteered more than 6.8 million hours of service to local communities since 2000. Created in 2005 by President and CEO Darren Entwistle, TELUS' 11 Canadian community boards and 4 International boards have led the Company's support of grassroots charities and have contributed more than $54 million in support of over 4,900 local charitable projects, enriching the lives of more than 2 million children and youth, annually. TELUS was honoured to be named the most outstanding philanthropic corporation globally for 2010 by the Association of Fundraising Professionals, becoming the first Canadian company to receive this prestigious international recognition.
For more information about TELUS, please visit telus.com.
About Westbank
Westbank is dedicated to the creation of beautiful buildings with a focus on large mixed-use projects placing great importance on sustainability. The goal of the firm is a body of work that improves the cities it practices in while incorporating a high degree of artistry. Established in 1992 with over $25 billion of projects completed, Westbank is active across Canada and into the United States.
To view the photos associated with this press release, please visit the following links:
http://media3.marketwire.com/docs/TELUS_GARDEN.jpg
http://media3.marketwire.com/docs/TG_Exterior_2.jpg
http://file.marketwire.com/release/1b-JUSTIN%20AT%20GARDEN_053_2016.jpg
Contacts:
Jill Yetman
TELUS Media Relations
416-992-2639
jill.yetman@telus.com