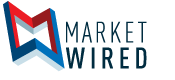 Building on Success of Incubation Phase, AltaSea at the Port of Los Angeles Enhances Leadership Team and Retools for Implementation and Groundbreaking
/EINPresswire.com/ -- SAN PEDRO, CA--(Marketwired - March 01, 2016) - The Board of Trustees for AltaSea at the Port of Los Angeles today announced that Jenny Krusoe has been appointed Executive Director and Sandra Whitehouse, PhD will serve on a consulting basis as the Chief Scientific Officer. These two key leadership moves are designed to boost AltaSea's momentum as the public-private partnership counts down toward groundbreaking later this year.
"AltaSea is moving forward aggressively to carry out its mission -- to accelerate scientific collaboration, facilitate job creation and inspire the next generation for a more sustainable ocean," said Samuel G. Nappi, Chairman of the Board of Trustees, in announcing the appointments. "With our leadership team in place, we are now ready to make our vision of AltaSea a reality for Los Angeles."
"The hard work of preparing for construction is behind us for our first 120,000 square foot renovation. We have spent much of the past two years working with the Port and our program partners behind the scenes on defining the needs of the scientific, business and education communities and incorporating these recommendations into the design and architectural plans for our facilities," added Krusoe, who has been a key player in achieving these milestones in her role as AltaSea's Chief Financial and Operating Officer. "AltaSea is making an important transition from visioning to implementation and will be able to focus now on constructing this first phase of our iconic campus at the Port of Los Angeles."
"AltaSea represents an exciting and unique opportunity to bring together science, business and education, to address key ocean challenges as well as to seize emerging opportunities that the ocean provides for humans," Whitehouse said. "Its location in an urban, coastal area and its diverse partnerships will be the foundation of AltaSea's ability to enhance the sustainability of the ocean and the well-being of our coastal communities."
"AltaSea has the potential to serve as a global champion for the ocean and a force for environmental change," Krusoe added. "Leaders around the world are eager to hear AltaSea's message and participate in its success, and I'm looking forward to help build the support AltaSea will need to make a difference for sustainability. Closer to home, our strong relationship with the Mayor's office means that AltaSea will also make a difference for Los Angeles."
"These leadership selections symbolize a strategic shift in the organization's emphasis, from the incubation phase that was led so ably by The Annenberg Foundation through 2014, to a new phase during which we will be focused on practical implementation of that vision," Nappi added. "It is no less challenging, but requires a different set of skills and a different kind of organization. With these moves, I believe we have effectively retooled AltaSea to work effectively with our Board, the Port of Los Angeles and the City of Los Angeles' leadership to succeed in this crucial next phase."
Details concerning each of the two positions follow:
Jenny Krusoe has been involved with AltaSea since its founding in 2010, serving most recently as Chief Finance and Operating Officer. A California native based in San Pedro, Krusoe has a national reputation as a nonprofit executive and senior advisor on organizational and program design and fund development. She is also a former motion picture executive and a longtime leader in the Los Angeles arts community. Under her leadership, several key milestones were achieved including the adoption of the AltaSea campus' master plan, negotiation of AltaSea's 50-year lease with the Port of Los Angeles, establishment of AltaSea as a nonprofit corporation and securing Gensler as lead architect for the AltaSea campus.
As Chief Scientific Officer, Sandra Whitehouse, PhD will work as a consultant to oversee AltaSea's efforts to expand science-based understanding of the ocean, providing strategic guidance and leadership for AltaSea's Science Hub and related activities. Initially, these activities will focus on two efforts: developing technology for remote monitoring, sensing and ocean exploration -- or "Blue Tech," and promoting sustainable aquaculture solutions. Whitehouse is a longtime environmental advocate and policy advisor whose expertise in marine science has helped shape environmental initiatives in her home state of Rhode Island and on the national level. She is former chair of Rhode Island's Coastal Resources Management Council and has served on the boards of Save the Bay, the Nature Conservancy's Rhode Island chapter, the Metcalf Institute for Marine and Environmental Reporting, The Aquidneck Island Land Trust, and the University of Rhode Island Graduate School of Oceanography Advisory Council, The Consortium for Ocean Leadership, and The National Center for Science Education among others. She holds a PhD in biological oceanography from the Graduate School of Oceanography at the University of Rhode Island.
About AltaSea at the Port of Los Angeles 
AltaSea at the Port of Los Angeles accelerates scientific collaboration, facilitates job creation and inspires the next generation for a more sustainable ocean. Built on a historic pier with access to the deep ocean, AltaSea's 35-acre campus brings people together to expand science-based understanding of the ocean; incubate and sustain ocean-related business; and pioneer new ocean-related education programs. For more information, please visit www.altasea.org.
Image Available: http://www.marketwire.com/library/MwGo/2016/3/1/11G085222/Images/JennyKrusoe_thumb-1ce9e1d1e22487228799935f029c91f7.jpg
Image Available: http://www.marketwire.com/library/MwGo/2016/3/1/11G085222/Images/DrSandraWhitehouse_thumb-ea153766a908a4b48f44ea52ad101318.jpg
Contact:

Pat Means
pmeans@altasea.org
424-210-4317

Vanessa Schnaidt
vschnaidt@hersheycause.com
310-656-1001 x105