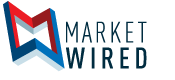 Lead Intelligence Fosters Strong Buyer/Vendor Relationship in Tech Purchase Process
IDG Enterprise's 2016 Customer Engagement Reveals Content Consumption Habits and Sales Follow-up Preferences During the Tech Purchase Process
/EINPresswire.com/ -- FRAMINGHAM, MA -- (Marketwired) -- 03/01/16 -- IDG Enterprise -- the leading enterprise technology media company, composed of CIO, Computerworld, CSO, InfoWorld, ITworld and Network World -- explores the role of content consumption in the technology purchase process in the 2016 Customer Engagement research. As organizations learn to use data more effectively, it plays an increasingly important role in content marketing. The cyclical demand generation process begins with creating content that is on topic and tailored to the appropriate demographics so that IT decision-makers (ITDMs) are willing to provide their contact data to receive it, to how that insight is used in sales follow-up and finally the intelligence gathered can help define future content assets.
Creating Content that Drives Action
Over the past six months, the majority of ITDMs (79%) have registered to receive tech-related content (click to tweet). Accessing content that can assist in making an informed tech purchase is the leading reason for registering for content (53%). To encourage registration, tech marketers should consider publishing research-based content (50%), content from respected industry experts (39%), as well as exclusive content that cannot be found elsewhere (38%). While the information needs shift throughout the purchase process, there continues to be a demand for product information, particularly product tests and reviews (83%), demos and literature (83%), and tech news (77%). With so many content options, finding high-quality content can be a challenge for ITDMs. To stand out, tech marketers should avoid buzzwords and biased data, particularly when your target is in the government or financial services sectors.
The customer journey begins with determining the business need; at this stage of the buying process, the transition from downloading content to a follow-up action provides vendor's deeper insight into the journey. A majority of ITDMs (95%) will take action if they find vendor content helpful. Well produced content often encourages further research of the product (72%), visiting the vendor website or contacting the vendor for additional information (68%), sharing of the content with colleagues (49%), or participation in a product demo (48%). Tech leaders in financial services are most likely to register for additional content, where their healthcare colleagues often forward content to colleagues. Unfortunately, but not surprisingly, ITDMs in the government sector are the least likely to share content socially. Email is the top tool for sharing content followed by conversation in-person or over the phone. Each action taken after reading content provides data that can be helpful in the nurturing process.
Marketing / Sales Collaboration for Success
Downloading a single piece of content does not mean that an ITDM is ready to make a purchase, instead it should be considered the beginning of the lead nurturing process. Throughout the tech purchase process ITDMs download an average of six informational assets. ITDMs in healthcare and tech executives are the most likely to register for content. Attention to detail and nurturing is valuable across all stages of the customer journey to keep ITDMs engaged. Upon registering for content, ITDMs are most interested in receiving additional information on the specific topic of the content they registered for (62%) in any follow up communications. Additionally, a demonstrated knowledge of their industry (45%) as well as information on products and services (43%) make it more likely ITDMs will purchase a solution. Throughout these communications an omni channel experience is key, in fact, 71% of ITDMs notice and appreciate when vendors provide a consistent experience.
"Marketers provide the introduction to the organization and build data preference profiles by crafting relevant content and providing an overall engaging experience with potential customers but alignment with sales is essential for success," said Brian Glynn, chief revenue officer, IDG Enterprise. "Once a lead is qualified for sales, the sales team becomes the 'face' of the organization and a customized approach is necessary as tech leaders are looking to speak with someone that can promptly answer product questions within the context of their business and industry."
Customization: The White Glove Treatment
When ITDMs were asked if they would like content tailored to them, the answer was a resounding yes (92%). Particularly, ITDMs are looking for content based on their industry, platforms their organization is using and their company size. Industry specific understanding goes beyond just content, since 2013, ITDM's desire for tech vendors to have a deeper understanding of their particular line of business has increased from 61% to 78% in 2016.
"Tech leaders are investing their time to find the best solution to help elevate their organization during this transformative time," continued Glynn. "They are looking for a partner that is also invested in them, and that is where building relationships based on intelligence becomes a two-way street."
About the 2016 IDG Enterprise Customer Engagement Research
IDG Enterprise's 2016 Customer Engagement Research was conducted among the audiences of six IDG Enterprise brands (CIO, Computerworld, CSO, InfoWorld, ITworld and Network World). The survey fielded online with the objective of understanding the various types and volume of content consumed throughout the purchase process for major technology products and services. It also looks to gain insight into the preferences of IT decisions-makers with regard to IT solution provider contact and follow-up during the purchase process.
To view additional data from the 2016 Customer Engagement Research, please visit: http://bit.ly/1TLGH9Z.
About IDG Enterprise
IDG Enterprise, an International Data Group (IDG) company, brings together the leading editorial brands (CIO, Computerworld, CSO, InfoWorld, ITworld and Network World) to serve the information needs of our technology and security-focused audiences. As the premier technology B2B media, data and services company, we leverage the strengths of our premium owned and operated brands, while simultaneously harnessing their collective reach and audience affinity. We provide market leadership and converged marketing solutions for our customers to engage IT and security decision-makers across our portfolio of award-winning websites, events, products and services.
Company information is available at www.idgenterprise.com #IDGEresearch
Follow IDG Enterprise on Twitter: @IDGEnterprise
Join IDG Enterprise on LinkedIn
Like IDG Enterprise on Facebook: www.facebook.com/IDG.Enterprise
Image Available: http://www2.marketwire.com/mw/frame_mw?attachid=2972263