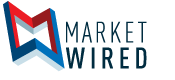 Six Tips to Empower Renters for National Consumer Protection Week and All Year
/EINPresswire.com/ -- WASHINGTON, DC--(Marketwired - March 01, 2016) - As we approach National Consumer Protection Week March 6-12, renters nationwide must protect themselves as consumers and make informed decisions. According to NeighborWorks America, following six tips can make renting a lot easier and less stressful for many.
1. Avoid rental listing scams.
Scammers often advertise rentals that don't exist or aren't available, often known as phantom rentals, to trick people into sending money before they find out the truth. Signs you may have encountered a scam include a person telling you to wire money or they want the security deposit or first month's rent before you've met or signed a lease. Report a scam by contacting local law enforcement and the Federal Trade Commission (FTC).
2. Get your finances and credit in shape.
Protect your money and pay as little as you can for the apartment you want by strengthening your credit. Nearly half of renters are paying more than 30 percent of their incomes in rent, according to a recent report by the Joint Center for Housing Studies of Harvard University. Financial counseling helps individuals strengthen their credit, establish savings goals that lead toward having enough for a security deposit and overall helps to improve credit scores. A good credit score is important because most landlords use a credit check to vet potential renters. Many NeighborWorks organizations offer financial coaching. Visit neighborworks.org to find an organization near you.
3. Consider renter's insurance.
Avoiding scams and strengthening your credit are important. It's also important to protect what you have from loss or accidental damage.
Renter's insurance protects the valuables inside your home whether you're living in an apartment or renting a house. If there were an incident like a fire or water leak, a landlord's insurance will cover the building itself but you would still need to replace your own property if it were damaged.
4. Select a moving company carefully.
If your friends or family are not assisting with the move, research moving companies and find a trustworthy one. Read online reviews and check social media, along with asking friends and family for a recommendation. The right moving company can make your relocation go smoothly. Get estimates from a few moving companies to compare prices. 
5. Decide between a managed property or renting from a landlord.
Service expectations and peace of mind vary from person to person. Weigh the pros and cons of both options -- and each has plenty. You can contact someone easily working with a managed property, for a maintenance issue such as a leaky sink. But with an individual landlord, sometimes you have more flexibility in negotiating rent. 
6. Act like a homeowner.
It's a good idea to act like you will live there for a few years, as doing so will help you ask good questions. For example, how old are the appliances? While you're asking good questions, doublecheck that you do want to rent versus own and compare prices and long-term investment of each route you could take. For example, at a time when rising home prices and rental rates are halting many people's housing plans, manufactured housing can provide an affordable option. The newer models may be more energy-efficient and therefore save on utility costs.
For more information about NeighborWorks America, visit NeighborWorks.org.
About NeighborWorks America
For more than 35 years, NeighborWorks America, a national, nonpartisan nonprofit, has created opportunities for people to improve their lives and strengthen their communities by providing access to homeownership and to safe and affordable rental housing. In the last five years, NeighborWorks organizations have generated more than $24.5 billion in reinvestment in these communities. NeighborWorks America is the nation's leading trainer of community development and affordable housing professionals.
Contact: 
Lindsay Moore
lmoore@nw.org
202-760-4059
@neighborworkspr