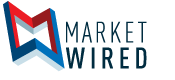 Nymi Band(TM) to Enable Physical Access, Logical Access and Contactless Payments Using NXP Semiconductors' Secure Element Technology
RSA Conference Attendees Will Be Among the First to See Latest Demo of the Nymi Band
/EINPresswire.com/ -- SAN FRANCISCO, CA -- (Marketwired) -- 03/01/16 -- Nymi™ and NXP Semiconductors are proud to announce a collaboration at this week's RSA Conference to demo physical access, logical access and contactless payment capabilities of Nymi's upcoming product release, the Nymi Band -- a wearable device that delivers secure, persistent authentication solutions to the enterprise. As a part of an ongoing partnership, NXP provides Nymi with the Nymi Band's Secure Element and NFC components, enabling physical and logical access and payment functionality in a secure, single solution. Nymi and NXP will demo this functionality during the RSA Conference at the NXP Booth (#S1547) between March 1st and March 3rd.
This collaboration marks an important milestone for Nymi in preparing for the launch of the Nymi Band to enterprise customers later this year.
"The past year has been instrumental in shaping Nymi's vision for our upcoming launch, and the alliances we have forged during that time with partners such as NXP are an essential part of our go-to-market strategy," said Karl Martin, Founder and CTO of Nymi. "Our ultimate goal is to transform authentication into a persistent and frictionless experience, and NXP has been a pivotal part of bringing that vision to life."
"Wearable solutions like the Nymi Band use advanced security technology to bring more convenience to people's lives," said Sami Nassar, Vice Present Cybersecurity Solutions at NXP. "Using NXP's secure element, wearable turnkey solutions like the Nymi Band can provide physical access to open enterprise or home doors, provide logical access to cloud services like email and data storage services and enable secure contactless payments."
Nymi is unifying various authentication applications into a single device and will demo other applications at RSA Conference, including the Nymi Band's ability to lock and unlock a computer based on proximity, as well as TOTP token generation and biometrically authenticated payments.
About Nymi
Nymi is focused on delivering secure, persistent authentication solutions to the enterprise. The company's first product is the Nymi Band, a wearable device that delivers biometrically secured, persistent authentication experiences. The Nymi Band utilizes HeartID™ -- a proprietary technology that leverages the wearer's unique cardiac signature (or ECG) as a biometric identifier. Nymi is proudly based in Toronto, and is privately-funded by Ignition Partners, Relay Ventures, MasterCard and Salesforce Ventures. For more information, visit www.nymi.com.
About NXP Semiconductors
NXP Semiconductors N.V. (NASDAQ: NXPI) enables secure connections and infrastructure for a smarter world, advancing solutions that make lives easier, better and safer. As the world leader in secure connectivity solutions for embedded applications, NXP is driving innovation in the secure connected vehicle, end-to-end security & privacy and smart connected solutions markets. Built on more than 60 years of combined experience and expertise, the company has 45,000 employees in more than 35 countries.
Media Contact
Sara Sublousky
Uproar PR for Nymi
Email Contact
321-236-0102 x 232