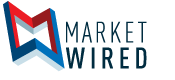 Simeio Solutions Partners With CA Technologies to Offer Breadth of Identity and Access Management Solutions as a Service
Simeio Solutions Leverages Identity and Access Management Software From CA Technologies to Deliver Flexible, Comprehensive and Cost-Effective Identity as a Service
/EINPresswire.com/ -- SAN FRANCISCO, CA -- (Marketwired) -- 03/01/16 -- Simeio Solutions, a global, industry-leader in identity and access management, today announced its latest, most advanced release of Simeio Solutions Identity-as-a-Service (IDaaS) using the identity and access management (IAM) portfolio from CA Technologies. Simeio's IDaaS provides a simple and low-cost alternative to building and maintaining an IAM infrastructure. By using CA's IAM technology, Simeio IDaaS offers customers a fast track to a business-focused IAM implementation that can be deployed in a fraction of the time it takes to deploy traditional IAM implementations.
Simeio IDaaS integrates CA Identity Suite, CA SSO, CA Advanced Authentication, and CA Privileged Access Management to provide clients with best-in-class IAM, while eliminating the hardware costs, ongoing maintenance and upgrade costs. With automated workflows for user access request submission and review, provisioning and attestation, and the ability to enable federation and simplify compliance with regulatory mandates, Simeio Identity-as-a-Service offers complete, end-to-end identity services tailored to customers' specific requirements, including:
Identity administration
Access request
Role and access governance
Identity risk and intelligence
At CFA Institute, Simeio IDaaS is used by well over two million identities globally. Elaine Cheng, CIO of CFA Institute said, "Simeio IDaaS using CA's IAM technology supports both our long-term business and technology strategies to provide services and infrastructure for optimum online engagement and transaction. Identity and access governance is critical for our organization's members and candidates who need access to CFA Institute resources. Managing their identities and governing their access is critical to upholding the very basis of our mission: ethics and professional excellence."
Simeio IDaaS customers also enjoy the features and capabilities of the Simeio Identity Intelligence Center™ (IIC), the first and only solution of its kind designed specifically to operate, monitor and defend complex, multi-vendor IAM and security infrastructures.
Simeio IIC™ is designed to help anticipate disruptive events -- operational vulnerabilities and inefficiencies, as well as security risks tied to identity -- before they become problems. Simeio IIC™ goes even further by offering insights into how accounts are being used -- or misused -- and analytics that can help identify new business opportunities.
Simeio Solutions CEO Hemen Vimadalal said, "We recognize CA's leadership when it comes to delivering a comprehensive IAM solution, and we are pleased to partner with an industry leader like CA to offer full-featured Identity-as-a-Service for organizations that struggle to address IAM needs in house. Unlike other companies who offer a partial IAM solution, Simeio leverages the breadth of CA's IAM portfolio to deliver a comprehensive IAM offering in a single solution. Simeio IDaaS delivered via the industry's first and only Identity Intelligence Center, provides our clients with a higher level of security and reliability."
In today's IT environment, Identity has become the new security perimeter. Maintaining the integrity of this perimeter requires highly specialized solutions designed to manage identities and monitor privileged accounts, and to detect and prevent malicious activity across a wide range of cloud-based services that live well outside the traditional corporate firewall. Given the complexity of most IT environments, installing and managing these solutions can be a difficult, expensive and time-consuming effort, and requires finding a team of people with niche skills and expertise.
Michael Trubatch, vice president, CA identity and access management solutions, said, "Partnering with Simeio Solutions puts the breadth of CA's robust and highly scalable IAM technology into the hands of many organizations. Simeio and CA are offering companies the ability to do IAM in an easier way. By pairing CA's category leading products into a single solution backed by Simeio's industry-leading IDaaS platform, customers get all the security capabilities to implement a truly effective IAM strategy and address a full range of IAM needs, from provisioning and identity governance, to access control and single sign-on."
About Simeio Solutions
Simeio Solutions, Inc. offers complete, end-to-end Identity and Access Management (IAM) services and solutions powered by the Simeio Identity Intelligence Center™ (IIC). A single-source for all your identity and access management needs, our offering spans plan to build to operate, with a la carte access to professional services (strategy and implementation), business-ready IAM cloud solutions, and expert managed services for on-going operational support.
Simeio is headquartered in Atlanta, Georgia with offices around the world. Simeio provides services to numerous Fortune 1000 companies across all industries including financial services, high technology, health care, public utilities, education and more. To learn more about Simeio Solutions visit http://www.simeiosolutions.com. See the video to learn more about Simeio IDaaS Video.
Trademarks
All trademarks and registered trademarks are those of their respective companies.
Simeio Identity Intelligence Center (IIC) is a trademark of Simeio Solutions, Inc.
For more information:

Simeio Solutions
Ed Pascua
(678) 665-0281
mailto: epascua@simeiosolutions.com