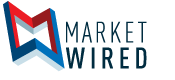 Pulse Secure Aims to Improve Mobile App Security and Compliance
Planned Integration Effort to Provide Developers of SAP Fiori(R) Mobile Apps Secure Access for Mobile Apps on Managed and Unmanaged Devices
/EINPresswire.com/ -- SAN FRANCISCO, CA--(Marketwired - March 01, 2016) - RSA CONFERENCE -- Pulse Secure announced today that the company plans to enable customers to use Pulse Secure's industry-leading VPN technology to provide transparent secure access for SAP Fiori® mobile apps. With the planned solution, the company aims to help customers easily, transparently and securely access enterprise systems from anywhere in the world.
Pulse Secure is focused on providing mobile workers with the native user experience they want while providing the mobile security and productivity companies require. Underpinning this experience is seamless user connectivity from any device while helping ensure intelligent and context-aware security.
SAP provides cloud-based services designed to optimize the mobile experience for companies deploying mobile apps including SAP Fiori. SAP HANA® Cloud Platform provides a mobile services integration framework offering a no-code option, helping customers with faster delivery of flexible mobile apps that take advantage of tools like Pulse Secure.
The Pulse Secure Per-App VPN software development kit (SDK) will be made available as a plugin during the app build process, so customers can bring secure access to individual SAP Fiori apps for app-centric management on managed and unmanaged devices. Pulse Secure intends that SAP Fiori mobile apps leveraging the Pulse Secure VPN SDK plugin will be able to transparently use Pulse Connect Secure already in the enterprise data center. This capability is expected to provide users with transparent access while the enterprise leverages the existing VPN appliance for security, compliance and scale.
"The demand for enterprise-class security is at an all-time high with the evolution of bring your own device (BYOD)," said David Goldschlag, SVP of Strategy at Pulse Secure. "By working with SAP, we expect to help enterprise customers meet their compliance regulations by managing security on a per-app basis. Per-app security protects enterprise data on the device as well as network access while also respecting personal use of the mobile device."
"SAP and Pulse Secure have many customers in common, including some of the world's largest enterprises. SAP is pleased to be able to help customers simplify their infrastructure in the cloud while building mobile SAP Fiori apps that integrate with their existing VPN infrastructures," said Senthil Krishnapillai, head of mobile cloud services at SAP.
To learn more, visit Pulse Secure at booth #415 South Hall, Moscone Center at the RSA Conference or visit https://www.pulsesecure.net/solutions/sap/. Or to join the early-access program email pulse-sap@pulsesecure.net.
About Pulse Secure
Pulse Secure, LLC is a leading provider of secure access and mobile security solutions to both enterprises and service providers. Enterprises from every vertical and of all sizes utilize the company's virtual private network (VPN), network access control (NAC) and mobile security products to enable end user mobility securely and seamlessly in their organizations. Pulse Secure's mission is to deliver secure access solutions for people, devices, things, and services. www.pulsesecure.net
Follow us at @PulseSecure1 on Twitter or visit us on LinkedIn and Facebook.
SAP, SAP Fiori, SAP HANA and other SAP products and services mentioned herein as well as their respective logos are trademarks or registered trademarks of SAP SE (or an SAP affiliate company) in Germany and other countries. See http://www.sap.com/corporate-en/legal/copyright/index.epx for additional trademark information and notices. All other product and service names mentioned are the trademarks of their respective companies.
SAP Forward-looking Statement
Any statements contained in this document that are not historical facts are forward-looking statements as defined in the U.S. Private Securities Litigation Reform Act of 1995. Words such as "anticipate," "believe," "estimate," "expect," "forecast," "intend," "may," "plan," "project," "predict," "should" and "will" and similar expressions as they relate to SAP are intended to identify such forward-looking statements. SAP undertakes no obligation to publicly update or revise any forward-looking statements. All forward-looking statements are subject to various risks and uncertainties that could cause actual results to differ materially from expectations. The factors that could affect SAP's future financial results are discussed more fully in SAP's filings with the U.S. Securities and Exchange Commission ("SEC"), including SAP's most recent Annual Report on Form 20-F filed with the SEC. Readers are cautioned not to place undue reliance on these forward-looking statements, which speak only as of their dates.
Media Contacts:
Erica Coleman
Pulse Secure
650-906-1590
ecoleman@pulsesecure.net

Maria Brown
Matter Communications (for Pulse Secure)
978-499-9250
PulseSecure@matternow.com