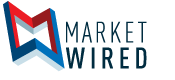 California Cities Remain Top Termite Hot Spots
Warmer Temps Bring Increased Termite Activity; Terminix Advises Homeowners to Look for Common Signs of Termite Damage
/EINPresswire.com/ -- MEMPHIS, TN--(Marketwired - March 01, 2016) -  Termites continue to gnaw at the minds of consumers in California, Texas, and Florida, according to a ranking released today by Terminix®, the leading provider of termite and pest control services. Los Angeles, San Jose and San Diego made the top three spots, with Dallas following at No. 4.
The timing of Terminix's announcement coincides with the beginning of subterranean termite swarm season -- when groups of subterranean termites leave their colonies to start new ones. Swarming typically occurs once the weather begins to warm and after there has been a significant amount of rain. Terminix advises residents of these 20 hot spots to remain vigilant against signs of termite activity:
1. Los Angeles, Calif.
2. San Jose, Calif.
3. San Diego, Calif.
4. Dallas-Fort Worth, Texas
5. Riverside-San Bernardino-Ontario, Calif.
6. Miami, Fla.
7. Houston, Texas
8. Boston, Mass.
9. Atlanta, Ga.
10. Washington D.C.
11. Philadelphia, Pa.
12. Sacramento, Calif.
13. Oklahoma City, Okla.
14. Tampa, Fla.
15. Detroit, Mich.
16. Denver, Colo.
17. St. Louis, Mo.
18. Kansas City, Mo.
19. San Antonio, Texas
20. New York, N.Y.
This ranking was created by compiling termite-specific inbound lead data from more than 300 Terminix branches across the country. The rankings represent Metropolitan Statistical Areas (MSAs) with the highest volume of leads throughout 2015.
Los Angeles remains at the top of the list for the second year in a row, with the number of Californian cities jumping from four to five. Philadelphia rose by five spots, while Oklahoma City dropped three. Termite colonies are found in every state except Alaska, so despite their tendency to settle in warm climates, any city could be at risk for infestation.
"Weather patterns may have contributed to the decrease in termite swarm reports over the past decade," said Paul Curtis, board certified entomologist and manager of technical services at Terminix. "Recent forecasts of warmer, wetter weather could be favorable for termite swarming. But it's important to remember that termites do not depend on swarming to flourish and can cause serious damage in homes, business and other structures over time."
Termite damage can cost homeowners an average of $8,000 in services and repairs, and the critters are responsible for more than $5 billion in damage each year across the United States. Unfortunately, most homeowners' insurance plans don't cover these costs.
To prevent paying these fees, Terminix encourages homeowners to remain alert for signs of infestation. Here are four things to look for:
Discarded insect wings near doors or windowsills
Hexagonal-shaped droppings resembling sawdust or coffee grounds
Pencil-sized mud tubes, dark spots or blister-like protrusions that appear in wood
Areas below and behind walls, floors and other surfaces that sound hollow when tapped,
indicating wood damage
If homeowners see one or more of these infestation indicators, they should contact a professional pest control company, like Terminix, to schedule a free inspection.
Terminix can offer homeowners dealing with a termite infestation its Ultimate Protection® Package -- guaranteed protection against termite and pest threats to achieve better peace of mind. Homes that qualify for the Ultimate Protection Package receive annual inspections to monitor for termite activity and regular exterior treatments to prevent pests like ants, cockroaches and spiders from entering. If termite activity or damage is ever detected while under the plan, the structure will be treated and the damage repair costs covered by Terminix.
About Terminix ®
Terminix is the leading provider of termite and pest control services in the United States. Headquartered in Memphis, Tenn., Terminix services approximately 2.8 million residential and commercial customers in 47 states and 22 countries. Terminix provides pest control services and protection against termites, rodents and other pests threatening human health and/or safety. Terminix is a business unit of ServiceMaster Global Holdings, Inc. (NYSE: SERV), a leading provider of essential residential and commercial services. To learn more about Terminix, visit www.Terminix.com.
About ServiceMaster ®
ServiceMaster Global Holdings, Inc. (NYSE: SERV) is a leading provider of essential residential and commercial services, operating through an extensive service network of more than 8,000 company-owned, franchised and licensed locations. The company's portfolio of well-recognized brands includes American Home Shield (home warranties), AmeriSpec (home inspections), Furniture Medic (furniture repair), Merry Maids (residential cleaning), ServiceMaster Clean (janitorial), ServiceMaster Restore (disaster restoration) and Terminix (termite and pest control). We serve residential and commercial customers through an employee base of approximately 13,000 company associates and a franchise network that independently employs an estimated 33,000 additional people. The company is headquartered in Memphis, Tenn. Go to www.servicemaster.com for more information about ServiceMaster or follow the company at twitter.com/ServiceMaster or facebook.com/ServiceMaster.
Embedded Video Available: https://www.facebook.com/terminix/videos/vb.508491589196941/1022677884444973/?type=2&theater
CONTACT: 

Michael Wassmer
Michael.wassmer@servicemaster.com
901-597-1706

Maria Opatz
mopatz@olson.com 
612-215-9815