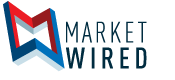 Cohesive Networks Equips Complex Enterprise Cloud-Based Networks With High Availability, Failover and More
New VNS3 Network Management Tools Include API Access Controls, Greater Network Visibility
/EINPresswire.com/ -- CHICAGO, IL -- (Marketwired) -- 03/01/16 -- Cohesive Networks today announced the general availability of VNS3:ha for instance-based automated failover of IPsec and Cloud network connections. Automatic failover is controlled via the VNS3:ms network monitoring and management console, which is also receiving an update. VNS3:ms was first released in November 2014 to help network administrators secure hybrid cloud resources, save time, and reduce complexity of network management. Capability updates to the console include increased API controls, authentication and LDAP integration, additional reporting options, and messaging integration for event alerts.
VNS3:ha: Automated high availability, failover in cloud networks
New add-on features in VNS3:ha allow VNS3:ms users to create highly-available network deployments that maintain network connectivity (IPsec VPN, TLS VPN and unencrypted VLAN connections), despite any interruptions. VNS3:ha is the first cloud-based network controller to use Instance-based failover, allowing VNS3 customers to ensure things like IPsec failover without relying on connecting hardware or complex routing protocols.
VNS3:ha also ensures cloud systems are connected to both data centers and other cloud regions. International enterprises use VNS3:ha to meet disaster readiness policies, ensure reliable service uptime SLAs, and deliver seamless application delivery to end customers.
VNS3:ha Updates Include:
Instance based, automated failover for IPsec VPN connections
Instance based automated failover for overlay networks
Automated updates of cloud-based route tables
new and unique way to handle network failover in the cloud
VNS3:ms: Single pane of glass for virtual network management
With a centralized view of network status and logs, backup, keys, users, passwords and licensing management, VNS3:ms helps an enterprise manage and monitor complex networks, VPNs connections and cloud VLAN components.
VNS3:ms Updates Include:
Addition of VNS3:ha functionality to control the VNS:ha backup instance and trigger failover
Improvements to LDAP integration focused on groups and testing
Increased safety features around default access credentials
Message client integration to provide message alerts for particular events
Support https sessions secured via custom SSL certificates
API expanded to include programmatic control of all new features
ABOUT COHESIVE NETWORKS:
Cohesive Networks is a cloud-native security and network software company. The VNS3 product family is a suite of security and network routing solutions that let enterprises extend virtual networks into public, private and hybrid clouds. Over 2,100 enterprise customers use VNS3 products to protect their applications from exploitation by hackers, criminal gangs, and foreign governments.
Cohesive is a member of the Open Data Center Alliance (ODCA), a member of the Amazon Partner Network, an Amazon Marketplace Seller, Microsoft Azure certified, a Google Cloud Platform Authorized Technology Partner, a CenturyLink Cloud Marketplace Provider, and an IBM Business Partner.
Media Contact:
Heidi Groshelle
Groshelle Communications
Tel +1 415.307.1380
Email Contact
@heidigro