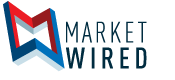 NVISION Eye Centers Welcomes Long-Standing Practice to Orange County Team
Premier U.S. LASIK, Cataract and KAMRA Inlay Surgery Provider Continues West Coast Expansion With Acquisition of Esteemed Practice
/EINPresswire.com/ -- ALISO VIEJO, CA -- (Marketwired) -- 02/29/16 -- NVISION Eye Centers, a premier U.S. provider of custom LASIK, KAMRA Inlay, cataract surgery and other vision correction procedures, is pleased to announce its partnership with Dr. Robert Ruper, whose burgeoning practice located in the heart of Orange, Calif., has been providing top-notch services to patients for more than 30 years.
"We are thrilled to begin this partnership with Dr. Ruper and his practice," says NVISION Eye Centers' president James Pereyra. "Not only has he been delivering great patient care for decades, but he has built a state-of-the-art center, equipped with a clinic and ambulatory surgery center. This is a great asset to NVISION and we are excited to have Dr. Ruper on board."
A board-certified ophthalmologist, Dr. Ruper is a skilled surgeon and retina specialist with more than 40 years of experience. A former United States Air Force captain and general medical officer, Dr. Ruper was awarded the prestigious Retina Fellowship from St. Louis University before establishing his own practice in Orange County in 1974. In 1993, Dr. Ruper established an outpatient surgical center at his medical office complex where he performed various complex surgical procedures on an outpatient basis. He was voted America's Top Ophthalmologist in 2013 by Consumer's Research Council of America, and was an honored member of Who's Who Top Doctors Honors Edition in 2014.
"I am delighted to join the NVISION family of doctors," says Dr. Ruper. "I am very proud of the practice I built from the ground up and I could not think of a more distinguished partnership to be a part of."
Over the next few months, NVISION will begin integration with Dr. Ruper's practice and will introduce new NVISION doctors into the center. This valuable acquisition furthers NVISION's expansion in Southern California and continues to foster the company's commitment to help the world see more clearly.
For more information, call (877) 455-9942 or visit: http://www.nvisioncenters.com.
ABOUT NVISION EYE CENTERS: NVISION Eye Centers is the premier provider of LASIK and cataract surgery in the U.S., with 28 centers in California, Nevada, Oregon and Arizona. An innovative leader in ophthalmology, NVISION is dedicated to providing the best patient experience through the use of the latest technology and treatment by the most talented and experienced surgeons in the industry. NVISION was founded in 2010 by Tom Tooma, M.D., one of the earliest pioneers of LASIK who has performed more than 100,000 procedures throughout his esteemed career. With more than 1,900 eye doctors referring their patients and trusting their own eyes to NVISION surgeons, NVISION Eye Centers is the Eye Doctors' #1 Choice®. For more information, visit www.NVISIONCenters.com or call (877) 455-9942.
Image Available: http://www2.marketwire.com/mw/frame_mw?attachid=2971419
Image Available: http://www2.marketwire.com/mw/frame_mw?attachid=2971422

MEDIA CONTACT:
Leslie Licano
Beyond Fifteen Communications, Inc.
949.733.8679
leslie@beyondfifteen.com