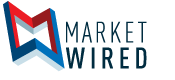 B&H Photo Video to Host: Fujifilm Learn & Explore Mirrorless Camera Event
Fujifilm X System: Total Overview of the Most Exciting and Capable Mirrorless Camera Systems
/EINPresswire.com/ -- NEW YORK, NY--(Marketwired - February 28, 2016) -  Fujifilm, the legendary Japanese film, optics and camera company, launched the eagerly awaited X Series system of mirrorless cameras in 2012. Pros and advanced hobbyists alike flocked to use the X-Pro1, X-T1, and X-E cameras along with an astonishing array of lenses that produced hitherto unavailable levels of quality in a compact camera design.
 
Three years later, the Fujifilm X Series lineup has quickly built on their first versions of cameras with second and third generation cameras that have exciting new features, faster autofocus and a full lineup of available optics from super-wide, macro, and ultra fast primes to telephoto and compelling zooms. The system is so expansive that it turned our speaker Justin's hair 18% grey.
 
The B&H Event Space is pleased to host a slide show and open house featuring the entire line up of the X Series system. Learn which camera is the perfect choice, try out the full lineup of lenses and become familiar with the X system. For those who are already using the Fujifilm system, stop by and get hands on the newly announced Fujifilm X-Pro2. These cameras represent a significant achievement in photographic gear and B&H is pleased to offer them to the great photography community.
Fujifilm X-Pro2 Mirrorless Digital Camera
http://www.bhphotovideo.com/c/product/1210892-REG/fujifilm_16488618_x_pro2_mirrorless_digital_camera.html
You can self-register here to guarantee a seat for the Fujifilm learn-and-explore event:
http://www.bhphotovideo.com/find/eventDetails.jsp/id/2270
B&H Photo Video is an authorized Fujifilm dealer, with the most up-to-date Fuji product information, product pricing and promotional offers.
About B&H Photo Video
As the world's largest source of photography, video, audio, and the latest trending technologies, including drones, virtual reality, and 3D Printers, B&H Photo Video is known worldwide for its attentive, knowledgeable sales force, excellent customer service, and fast, reliable shipping. Visitors to the website can access a variety of enlightening articles and educational videos. B&H has been satisfying customers worldwide for over 40 years. 
Latest Trending Technologies
Wearable Technology: http://www.bhphotovideo.com/c/browse/wearable-tech/ci/24005/N/3957447225
Virtual Reality: http://www.bhphotovideo.com/c/browse/360-spherical-virtual-reality-production/ci/29185/N/3705627361
Drones: http://www.bhphotovideo.com/c/browse/aerial-imaging/ci/27989/N/3765401970
Unlocked Cell Phones: http://www.bhphotovideo.com/c/buy/smartphones/ci/24039/N/3955685938
Smart Watches: http://www.bhphotovideo.com/c/buy/smart-watches/ci/24033/N/3957447224
Customers making purchases on the B&H website can now make a split payment with multiple credit cards, a useful feature for those with limited credit on their individual cards. Previously, this method of payment was only available to customers when purchasing by phone or in store.
Many items can now be ordered online and picked up at our NYC Superstore. Add any qualifying items to your shopping cart and select STORE PICKUP. You will then have an opportunity to indicate who will be making the pickup, if it is someone other than yourself. You'll receive an email (up to 45 minutes) after completing your order, indicating that your order is ready for pickup at the B&H SuperStore.
The B and H YouTube Channel has an unmatched wealth of educational photographic content. Our entertaining and informative videos feature product overviews from our in-house specialists, as well as photography industry experts. You can even view the B&H Event Space presentations from many of the world's foremost photographers and interviews with some of photography's most dynamic characters. Tap into this exciting resource by subscribing to the B&H YouTube Channel here. In addition to these videos, the B&H Explora blog presents new product announcements, gear reviews, helpful guides, and tech news written by product experts and industry professionals.
When you're in Manhattan, take a tour of the B&H Photo SuperStore, located at 420 Ninth Avenue. The expo continues all year round in the camera kiosks at B&H. Featuring the newest cameras, the kiosks are manned by manufacturer representatives, who are there to guide you and demonstrate the latest photographic technology. With hundreds of products on display, the B&H Photo SuperStore is the place to test-drive and compare all the latest technology gear.
Image Available: http://www.marketwire.com/library/MwGo/2016/2/28/11G084937/Images/fujifilm_16488618_x_pro2_mirrorless_digital_camera-3aaa5313b94bb4b1ba1cf404334a2f42.jpg
Image Available: http://www.marketwire.com/library/MwGo/2016/2/28/11G084937/Images/fuji_x_pro2_mirrorless_digital_camera-fd67b0fc3067b157ba06481e9d01e8e9.jpg
David Brommer
B&H Photo
212-615-8820
http://www.bhphotovideo.com/