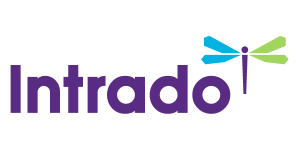 La Concepcion Animal Hospital Endorses Second Opinions in Pet Diagnosis and Treatment
/EIN News/ -- GOLETA, Calif., Feb. 28, 2016 (GLOBE NEWSWIRE) -- Pets and owners benefit from having a second opinion on underlying causes and post-emergency care to reduce the occurrence of additional surgery, reports La Concepcion Animal Hospital.

Dr. Joseph Dalo Jr. specializes in helping pet owners understand and treat underlying conditions and any overlooked special needs of their pets in order to prevent additional emergency procedures and improve pet health. Patients are often unaware of all of the treatment options and post-surgery care that is necessary to maintain pet health. A pet's medical condition can be misdiagnosed and caring owners may not take advantage of a second opinion, all to the detriment of their pet's health.
A regular pet owner shared, "Doctor Dalo is THE BEST. His in-depth knowledge is unsurpassed, especially his ability to balance exceedingly complex chemistries and various concurrent ailments. I have worked with a lot of vets over the years, both with my own pets and with volunteer work, and know that NO other vet would have had the knowledge and expertise, nor the willingness, to continue treating my kitty. He is an hour's drive for me, each way, and no matter the inconvenience, I will continue the trek to and from this Santa Barbara veterinarian with all my future dogs and cats."
"A second opinion can make a world of difference in the diagnosis and treatment of a beloved pet," said Dr. Joseph Dalo Jr. "As an experienced veterinarian, I look to use the latest tools in veterinary technology, paired with compassionate care, to truly listen to owners, properly diagnose medical conditions, and plan a course of treatment that owners can apply to improve pet health and prevent additional emergency care. Owners do not always realize the importance of a second opinion and a misdiagnosis, without addressing root causes of observed symptoms, can cause animals unnecessary pain and additional emergency treatment."
Dr. Joseph Dalo Jr. and Dr. Michele A. Everitt are veterinarians offering full service small animal veterinary care at this Goleta animal hospital serving the communities of Santa Barbara, Ventura and Santa Maria. Owners and their pets benefit from the extensive experience and caring approach at affordable prices found at La Concepcion Animal Hospital. Advanced specialized diagnostic and surgical procedures typically found only in specialty veterinary hospitals can be done at this animal hospital at a fraction of the usual cost. Pets receive a thorough examination and owners have the option to use on-site advanced diagnostic procedures to have a conclusive diagnosis, a tailored program of treatment and get a full understanding of the course of treatment and any underlying issues to be addressed.
Call (805) 685-4513 to schedule an appointment for a second opinion of a pet's current diagnosis and treatment program or visit http://www.laconcepcionanimalhospital.com/ for more details.
La Concepcion Animal Hospital, (805) 685-4513