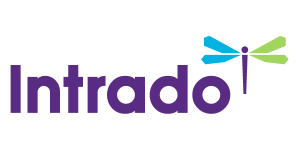 Tanglewilde Veterinary Clinic Adds Digital Radiography and Ultrasound Imaging to Its Suite of Veterinary Services
/EIN News/ -- HOUSTON, Feb. 28, 2016 (GLOBE NEWSWIRE) -- Tanglewilde Veterinary Clinic is now bringing advanced digital radiography and state of the art digital ultrasound imaging services to its Houston area clients. These digital services reduce turnaround time on internal imaging to just minutes. In addition to these services, Tanglewilde Veterinary Clinic also offers a separate digital x-ray for pet dental care.
Pets in the Houston area can now reap the benefits of the recently added state of the art digital radiography technology and digital imaging ultrasound machine at Tanglewilde Veterinary Clinic. Digital radiography technology allows veterinarians to view the organs, tissues and bones of an ailing pet and more rapidly diagnose a range of issues.
Pets presenting symptoms such as unexplained vomiting, constipation, diarrhea, weight loss or loss of appetite can be efficiently diagnosed with these technologies. Abdominal imaging can also be useful in determining if a pet has swallowed a foreign object or in diagnosing an abdominal wound or trauma.
Digital radiography can assist in gaining more clarity about a medical issue if a blood screen indicates a possible issue with the kidneys or liver. Chest scans can get to the root of the issue for animals with suspected lung or heart problems or those having difficulty breathing. Bone and joint imaging can evaluate spinal pain or lameness.
This technology produces high quality diagnostic images far more rapidly than traditional methods, as it eliminates the need for an x-ray processor for development of the film. Instead, images are available on a monitor within minutes with less radiation exposure for pets.
Ultrasound isn't just for pregnant women; it's also revolutionizing veterinary care. Pet ultrasound imaging uses sound waves to create images of the body's inner workings. It offers a painless, non-invasive and radiation-free way to see a pet's internal organs.
Dr. Jessica Parkerson says, "At Tanglewilde Veterinary Clinic, we are dedicated to providing Houston pets with the best care possible. Digital radiography and ultrasound imaging allow us to find the source of an issue quickly so the best course of treatment can be pursued."
Dr. Carol Ong adds, "We strive to provide timely and professional care to every animal we see. With a combined four decades-plus of experience among our veterinarians, we bring experience and compassion to our work. This new technology is allowing us to be even more efficient."
"Both digital radiography and ultrasound imaging are powerful tools for detecting, diagnosing and preventing illness," shares Dr. Tiffany Stone.
Tanglewilde Veterinary Clinic is located at 2717 Rockyridge Drive in Houston, Texas. Those in the Houston area and surrounding communities who are interested in learning more about digital radiography, ultrasound imaging and their other veterinary services may do so by calling (713) 783-4044. Additional information is also available at the Tanglewilde Veterinary Clinic website.
Tanglewilde Veterinary Clinic, (713) 783-4044