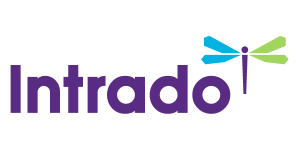 Citrus Ridge Health Center Employs Multi-Disciplinary Approach to Treat Whiplash, Neck Pain and Back Pain
/EIN News/ -- DAVENPORT, Fla., Feb. 28, 2016 (GLOBE NEWSWIRE) -- Citrus Ridge Health Center is bringing a multi-disciplinary approach to chiropractic patients in Davenport, Clermont and the surrounding areas. The result is a far more effective way to manage and overcome pain from accidents and injuries. In addition to chiropractic care, the clinic also uses physical therapy, pain management injections and other key supplemental natural treatments to create a holistic approach that's also preventative. 
Dr. Scott Barnhart of Citrus Ridge Health Center has practiced chiropractic medicine in the Davenport and Clermont areas since 2003. He retains a focus on targeting muscular skeletal conditions while also treating the body as a whole. Dr. Barnhart explains, "Working with functional medicine and natural approaches isn't a matter of 'either-or.' While each approach can be powerful on its own, combining the two creates a deeper level of holistic health that can actually prevent future injuries. We are strong advocates of using supplemental natural approaches along with the very best in Western care and treatments."
The professionals at Citrus Ridge Health Center in Davenport use a highly proactive approach to holistic health that sets them apart from their peers. With a multi-disciplinary approach that addresses the whole muscular skeletal system, issues like whiplash, neck pain and back pain from auto accidents and other injuries can be addressed at a deep level. Instead of only treating disease after it occurs, the emphasis is on improving and maintaining health in an ongoing way to reduce future occurrences of illness and pain.  
Treatments like chiropractic care, physical therapy, medical pain management and nutritional management assist clients in achieving health and wellness goals in an efficient manner. The Citrus Ridge Health Center offers all of these treatments under one roof, which simplifies and expedites the healing process.
Pain relief and pain prevention are also priorities at the Citrus Ridge Health Centers in Davenport and Clermont as well as Kissimmee and the Four Corners area. For patients who are already in pain, the holistic and comprehensive approach to medical care used by Dr. Barnhart and the other medical professionals at Citrus Ridge Health Center can bring profound pain relief for a range of conditions. Back and neck pain, joint pain, headaches, migraines and acute pain can all be significantly reduced with this approach. With ongoing treatments, the pain is less likely to return.
The Citrus Ridge Health Center is located at 109 Lake Davenport Blvd. in Davenport, Florida. They've been serving Davenport, Clermont and the surrounding area for over 13 years and are currently offering a free consultation to new clients. To learn more about the multi-disciplinary approach offered by Citrus Ridge Health Center, the public may call (863) 256-5531 or visit the Citrus Ridge Health Center website.
Citrus Ridge Health Center, (863) 256-5531