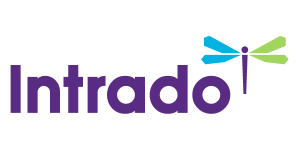 Family Chiropractic Center for Wellness Offers Level 4 K-Laser Treatment
/EIN News/ -- SPRING HILL, Fla., Feb. 28, 2016 (GLOBE NEWSWIRE) -- Family Chiropractic Center for Wellness now offers level 4 laser treatment in addition to its existing chiropractic and wellness services. In keeping with the Center's commitment to only offering the highest quality care, Dr. Brian Dahmer and his team have chosen K-Laser as their equipment provider.
In order to offer their patients even better care and more treatment options, Dr. Brian Dahmer and his team now provide K-Laser photobiomodulation treatment. Photobiomodulation, more commonly referred to as laser treatment for the equipment used, is a highly advanced, non-invasive method that employs laser energy to stimulate a photochemical reaction in damaged tissue at the cellular level. Basically, the infrared light of the laser increases metabolic activity within the tissue's cells. This stimulates cellular function and creates a chain reaction of beneficial effects that lead to regeneration and healing.
Laser treatment can be used to help acute trauma, sprains, strains, rheumatoid arthritis, tendonitis, fibromyalgia, carpal tunnel syndrome and osteoarthritis, as well as shoulder, knee and back pain. It can also be used to heal deep edema and myofascial trigger points.
A laser treatment usually lasts between five and 10 minutes, during which time both the therapist and the patient should wear protective eyeglasses. The laser wand is moved gently across the patient's skin at the injured area. Depending on the injury, the therapist may manipulate or massage the tissue as well in order to enhance the therapy. After the first session, the treatment may be repeated as needed for each individual case. Some patients will start to feel better after the first treatment, while others may need multiple sessions before they notice any healing.
"Our team is very pleased to be able to offer laser treatment to our patients," Dr. Brian Dahmer said. "We make a point of being up to date on new techniques or treatments that could benefit our patients while still being affordable. K-Laser therapy is one of the most exciting developments in non-invasive healthcare of the past 20 years, and we're confident it can and will help our patients recover faster—without breaking the bank."
Dr. Brian Dahmer and his chiropractic care team have been providing top-notch chiropractic and wellness services to the residents of Spring Hill and Hudson since 2006. Because the team believes in the importance of treating the whole patient, not just individual symptoms, they have an outstanding track record of providing non-invasive yet effective treatments that promote the body's own ability to heal. Using a combination of chiropractic, physiotherapy and nutritional counseling, they offer holistic care for a wide variety of injuries and ailments including accident injuries, sports injuries, spinal misalignment, migraines, loss of mobility and dizziness. 
Family Chiropractic Center for Wellness, (727) 862-8571