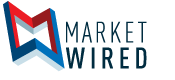 CrowdReviews.com Reveals Tips for Selecting Credit Card Processing Companies
/EINPresswire.com/ -- SANTA FE, NM--(Marketwired - February 28, 2016) - CrowdReviews.com a platform for reviewing and ranking merchant services, has released a guide assisting those searching for credit card processing solutions in finding a provider which best meets their needs and requirements. The tips provide merchants with guidelines on how to identify credit card processors which consistently meet the expectations of their merchants. While the tips are not a guaranteed means of finding the perfect credit card processor, the tips can reduce the risk of dissatisfaction with payment processors which do not meet merchant expectations.
CrowdReviews.com offers a recommendation that buyers should consider credit card processors which have a history of in-depth reviews written by merchants which have experience with their solutions. As the Internet has become a primary source for many merchants, it has also become an opportunity for merchant service providers to build a narrative with a clear bias towards their side. It is recommended for those searching for credit card processing solutions to not only try to identify reviews which may be critical of the payment processing solutions, but to utilize multiple sources for reviews.
Merchants should also spend the time to not only understand what the credit card processor is offering, but what fees are associated with the service being provided to them. Many payment processors have advertised fees, but these fees may not be the fees they offer to all merchants. It is important for a merchant to gather quotes from any credit card processors that meet their objectives in order to determine which extends the most advantageous fees towards them. Determine how many transactions your company processes on average each month and how those fees will affect those transactions.
To view the rankings of the best credit card processors visit:
http://www.crowdreviews.com/ratings-of-best-credit-card-processing-companies-based-on-user-reviews
Those interested in joining CrowdReviews.com can visit the following page to register or claim their profile:
http://www.crowdreviews.com/#registration
About CrowdReviews.com
CrowdReviews.com is a crowdreviewing platform which ranks over 500 software categories and 200 service categories.
Embedded Video Available: https://www.youtube.com/watch?v=C1jr1EFpug4
Contact Information
Samuel Powers
941-257-4559
530-B Harkle Road,
STE 100,
Santa Fe, NM 87505